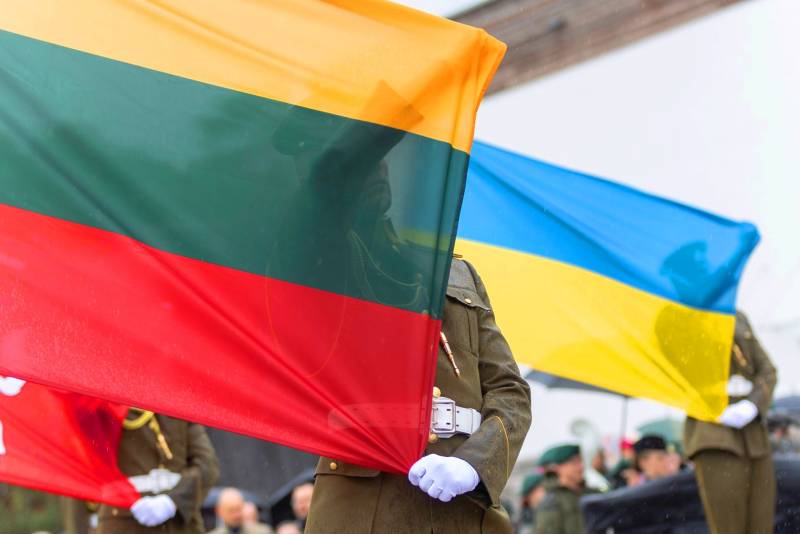 Readers of the British newspaper Financial Times commented on another article about the transit crisis that is developing around Kaliningrad. Recall that earlier Lithuania blocked the possibility of transporting a wide range of goods to the exclave, necessary for the functioning
economics
region, citing EU sanctions. Moscow threatened Vilnius with retaliatory actions, without specification.
User comments left under
news
with the title "Russia warns Lithuania of serious consequences over Kaliningrad rail 'blockade'" and the opinions expressed below are those of their respective authors only.
Some readers comments:
Well, for Lithuania, Western "sanctions" turned out to be higher than international agreements. They have a transit agreement with Russia, and it is tied to allowing Lithuania to join the European Union. Imagine other countries applying this logic. So, Iran has suffered from Western "sanctions" and can say: "Since sanctions are higher than treaties, we will close the Strait of Hormuz (for shipping) in response to sanctions." Let's see if NATO and its economic ally, the EU, have the resolve to block ferries to Kaliningrad

Glasperlenspieler comments.
If Russian ferries from St. Petersburg to Kaliningrad transit in international waters, then there will be no problems. But, probably, you should not pull them through the territorial waters of Estonia, Latvia, Lithuania or Sweden

- Berilo's response to the previous comment.
Russia knew that it would have to pay dearly! Any actions of the Russian Federation to isolate Lithuania will lead to a complete cessation of railway communication

predicts Fooltomyself.
Russia will cut off the gas supply to Europe long before it uses the military option. This will be enough

Anton suggested.
What stupid Lithuanian head came up with such a senseless, provocative idea?

yellamoon is surprised.
Lithuania, as a condition for secession from the USSR, guaranteed Russia the right to travel by rail from Belarus to Kaliningrad. I don't know what dispute resolution mechanisms were included in the agreement. But I know that Brussels and Vilnius are playing with fire and are likely to be scorched one way or another. Like a goose after being plucked

predicts Paddy Hickey.
And who said that we are not being dragged into the Third World War? The Ukrainian-Russian skirmish is still within the framework of a local conflict. The US and European countries have done their best to make it clear to Russia that they are not directly involved. And the current actions of Lithuania (in the name of EU sanctions?) Isn't this a direct provocation? This will negate all the efforts of the States and Europe aimed at staying on the sidelines. Although the United States will sit on the sidelines until the very end (as it did during World War II), because they need to, they say, "keep an eye on China" ...

reflects Out of office.