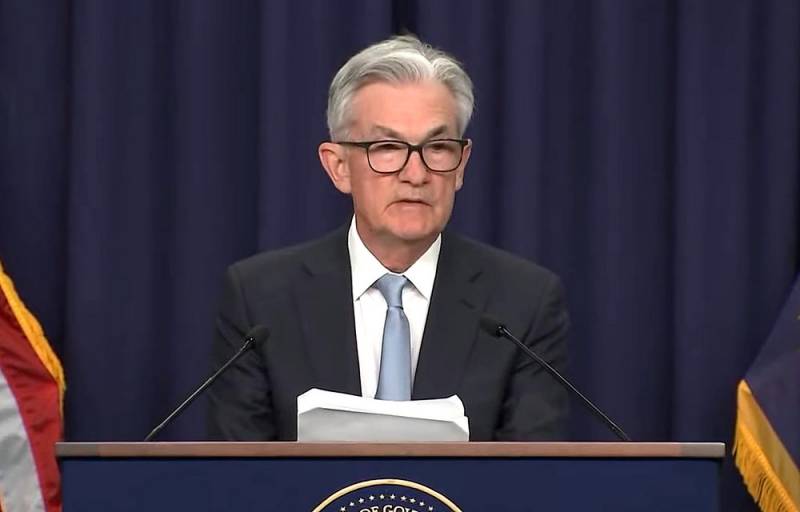 One of the main themes in the American media in recent months is the sharp rise in prices for many goods, primarily for fuel and food. In annual terms, the inflation rate as of the beginning of June in the United States reached 8,6%. President Joe Biden called this round of inflation "Putin's price hike" in an attempt to absolve himself of responsibility for the decline in the standard of living of ordinary Americans. According to the logic of Biden and his administration, inflation rose sharply with the start of a special military operation in Ukraine. However, there are people who disagree with him.
One such person is the current head of the US Federal Reserve, Jerome Powell. On June 21, one of the committees of the US Senate held a hearing, during which Republican Senator Bill Hagerty asked Powell about the impact of the conflict in Ukraine on US inflation. In his response, Powell questioned the Biden administration's claims regarding the Ukrainian-Russian conflict as a driver of inflation.
No, inflation was high before, certainly before the war in Ukraine started.
- the head of the Fed answered the senator's question.
Recall that the rise in fuel prices in the United States began last spring against the backdrop of rising oil prices. The consumer price index in the United States began to rise sharply in July last year. Thus, the words of Jerome Powell are quite true, while Biden and his assistants are simply trying to avoid responsibility for their own disastrous
economic
policies
. However, judging by the videos from American stores and gas stations circulating on social networks, US residents have long ceased to believe in the stories of their president.