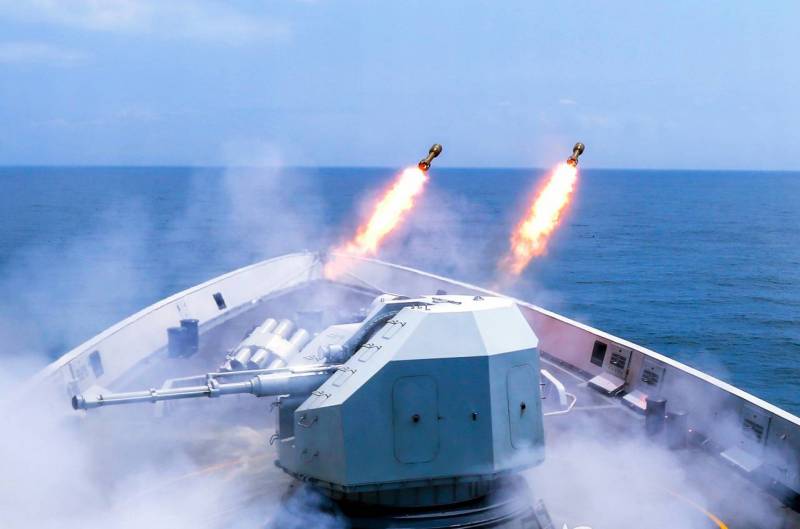 Two Chinese warships have been near the Senkaku Islands for more than two days, despite the demands of the Japanese coast guard to move away. This is not the first time that the Chinese have ignored the demands of the Japanese side to leave the waters off these islands. Last month, a similar situation was with four ships of the Chinese coast guard. In total, in 2022, a similar incident with the disputed archipelago occurs for the 12th time.
Secretary General of the Japanese government Hirokazu Matsuno said that Japan expressed strong protest to China in connection with the presence of the latter's warships in territorial waters, and called such behavior of the Chinese military unacceptable.
Recall that the Senkaku archipelago, or Diaoyu, is the subject of a long-standing dispute between Japan and China. As a result of World War II, Japan lost these islands, and they came under the jurisdiction of the Americans. In 1992, the United States handed them over to the Japanese side, which did not please official Beijing. Subsequently, a number of diplomatic incidents occurred between the countries regarding the ownership of the archipelago.
The main reason for the dispute is the potentially rich gas fields claimed by China, located in the sea near Senkaku. Until 2010, both sides were willing to participate in the development of deposits on a partnership basis, but the rhetoric changed after the Japanese government acquired ownership of the three islands from private owners who were Japanese businessmen.
Since then, the Chinese have been consistently and aggressively trying to demonstrate their sovereignty over the islands. It is worth noting that in the context of growing tension in the Asia-Pacific region, any provocation can lead to an armed conflict.