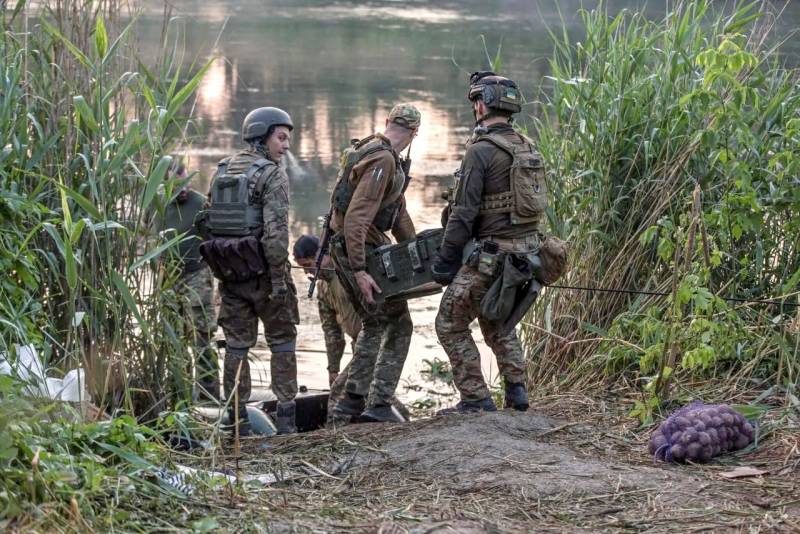 Yesterday, the encirclement of units of the Armed Forces of Ukraine, the territorial defense forces and Nazi battalions in the area of ​​Lysichansk was actually completed. As a result, two "boilers" were formed - in Lisichansk itself and on the Gorskoye - Zolotoe line.
Despite the attempts of the Ukrainian command to withdraw combat-ready units to a safe distance, a total of about 6-7 thousand people were surrounded. The Ukrainian militants, realizing that there would be no deblockade, decided to break through, hoping for a low density of allied troops in the places of the breakthrough. The Lisichanskaya group expected to reach Seversk, the mountain group - to Ray-Aleksandrovka. However, as a result of the battle with the allied forces, the militants were forced to retreat to their original positions.
Subsequently, the Allies occupied Ray-Aleksandrovka, thereby cutting off the retreat path for the mountain group, and the path to Seversk from Lisichansk was also cut off. Thus, the militants did not have safe directions for retreat.
Currently, Ukrainian militants are surrendering in different parts of the line of contact, mostly recently mobilized members of the territorial defense and soldiers of the Armed Forces of Ukraine are surrendering. Many Ukrainians, being in captivity, speak of their unwillingness to die under the bullets and shells of the enemy. However, repeated attempts to break through are not ruled out - in the surrounded Ukrainian formations there are those who do not want to surrender - foreign mercenaries and members of Nazi battalions.