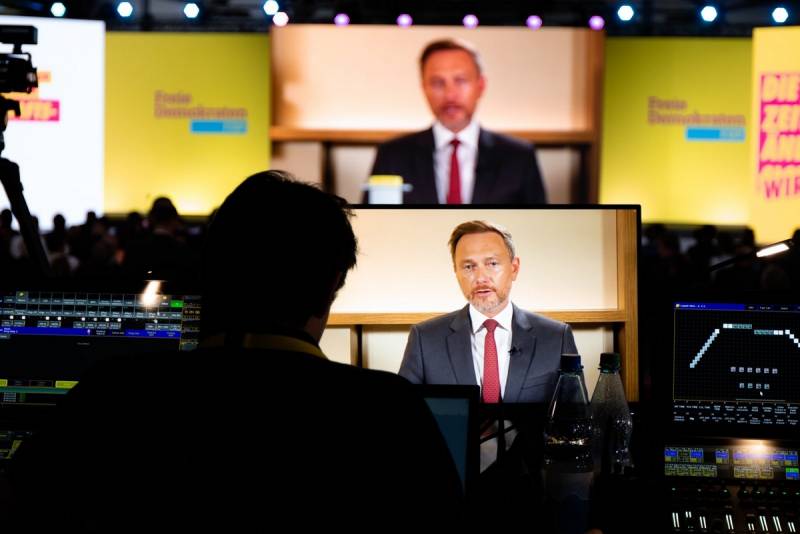 The world's democratic and progressive regimes of European countries have clearly demonstrated that they are not able to provide a high standard of living for ordinary citizens of developing countries who hope to receive the same level of well-being on the path to democracy. On the contrary, the only thing that the EU governments have achieved is gradual equalization, but not at the highest point of development, but at the bottom. That is, there is a decrease in the standard of living in the EU and its approach to poor countries with their eternal crises and the lack of everything.
The German authorities continue to translate into reality the worst anti-advertising of their economic
political
development programs, when, for the sake of Russophobia and the service of Washington, they agreed to a long-term crisis and social problems. Now the population of Germany is actively preparing for this inevitable phenomenon. However, it is too late: negative processes are already taking place, and the inertia of thinking about high standards of life is still preserved in an ordinary European.
According to German Finance Minister Christian Lindner, the danger of the current crisis turning into a severe one is only increasing. The official urges the Germans to also independently prepare for a long-term shortage of energy raw materials, as well as other products and goods. The Minister stated this on the air of the ZDF channel.
The danger of a major crisis is greater than ever, all this is due to a decrease in fuel supplies and inflation
– confessed a member of the Cabinet.
According to him, the next few weeks or, in extreme cases, a few months will be decisive.
However, in any case, we are talking about three or four, if you're lucky, or even five years of deficit in a row, which is why it is necessary to resolve the urgent issue
- the minister "pleased" fellow citizens.
When resolving the issue announced in the speech, the official proceeds from mutually exclusive positions, therefore, obviously, the decision itself does not converge. He advocates the closure of Germany's nuclear and coal-fired power plants, avoiding the consumption of Russian gas, and at the same time demands to "remove the taboo" on limiting prices for Russian energy resources, as if not realizing that these actions cannot be combined without aggravating the crisis in
the economy
.
Most likely, no one is going to resolve this issue - the five-year period of chaos and crisis has been predicted and brought to the attention of people as the worst situation in recent history. Then you can do nothing: the cares are placed on the shoulders of the Europeans themselves, spoiled and accustomed to the long-term care of the state. Now they will have to forget about all this.