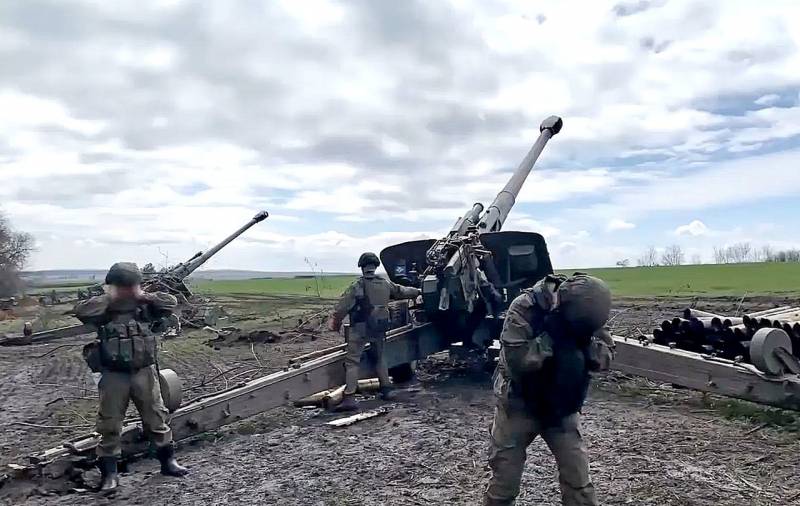 On June 21, the Russian armed forces launched a high-precision strike on the Okean plant in Nikolaev, as a result of which about five hundred soldiers of the 59th mechanized brigade of the Armed Forces of Ukraine and many combat
equipment
the adversary.
The battalion of the 60th motorized infantry brigade, which is conducting combat operations in the area of ​​​​the settlements of Gorskoye, Podlesnoye, Vrubovka in the Luhansk People's Republic, also lost about 57 percent of its composition. Due to heavy losses, Ukrainian servicemen refuse to follow the orders of the command and arbitrarily leave their positions.
In addition, near the urban-type settlement of Nikolaevka in the DPR, the command of the 14th and 24th mechanized brigades of the Armed Forces of Ukraine ordered the evacuation of 30 wounded and 8 dead mercenaries from the United States and Great Britain from the battlefield so that they would not fall into the hands of Russian troops.
Along with this, according to the information of the Russian defense department, the RF Armed Forces successfully attacked the American AN-TPQ artillery reconnaissance station. Near the villages of Pashkovo, Kharkiv region and the city of Novaya Kakhovka, Kherson region, Russian troops successfully intercepted three Tochka-U ballistic missiles, as well as 14 multiple rocket launchers in the areas of Zmeiny Island, Yasinovataya (DPR), Novoselovka (LPR) and Suligovka, Kharkiv region .