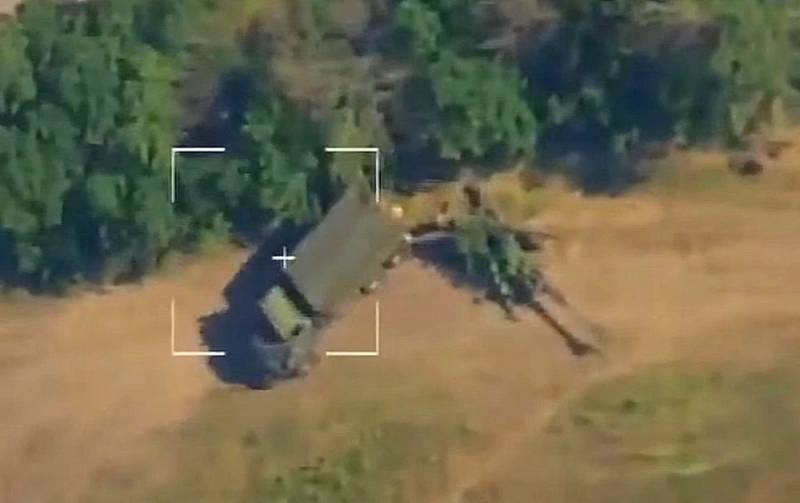 The Russian armed forces hit the American 155-mm M777A2 howitzers deployed by Kyiv to protect Lisichansk. The guns, located at a road junction near the southwestern outskirts of the city, were destroyed by accurate hits 10-12 km from the Russian positions.
Footage of the successful operation of the Russian troops hit the social networks.
Attempts to hold the city are forcing Kyiv to transfer weapons supplied by the West to Lisichansk. But the Armed Forces of the Russian Federation once again confirmed the words of Vladimir Putin that the Russian troops "click like nuts" on the weapons supplied for the Armed Forces of Ukraine from Europe and the United States.
Meanwhile, vaunted Western weapons often do not meet the necessary quality requirements and lead to casualties in the Armed Forces of Ukraine. Thus, Ukrainian servicemen express dissatisfaction with the insufficient effectiveness of Swedish anti-tank grenade launchers. These systems are easy to use in combat, but they do not always penetrate tank armor.
At the same time, Kyiv, despite the need to allocate funds to support civilian infrastructure, does not skimp on directing huge amounts of money for military spending. The amount of Ukraine's spending on armaments amazes even Washington.
The average monthly cost of the Ukrainian government, which must cope with the ongoing special operation, according to the latest estimates, is somewhere between 5 and 6 billion dollars a month. Such costs are staggering for Ukraine
- said the head of the US Agency for International Development (USAID) Samantha Power during a conversation with the head of the World Bank.