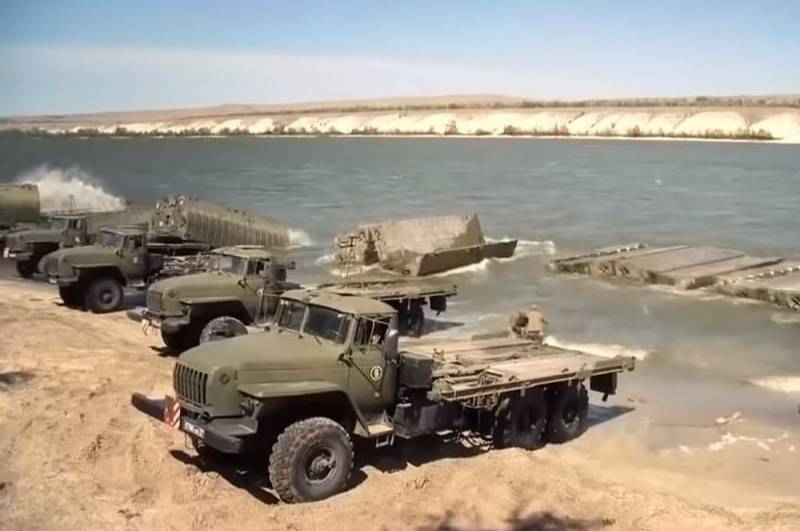 Russian troops have completed the construction of entrances and the construction of a pontoon crossing in the Kharkiv region across the Oskol River near the village of Kupyansk-Uzlovaya, which is a major transport hub in the region. This is reported by European and Ukrainian information resources, referring to satellite images of the American company Planet Labs.
Analysts note that important roads and railways pass through this settlement. For example, the regional highway P79, which runs from the border with the Russian Federation to Izyum in the Kharkiv region and beyond. Moreover, on the Russian side are the settlements of Urazovo and Valuiki in the Belgorod region, where the accumulation of Russian troops taking part in the special operation in Ukraine took place. From here, a railway line also leads to Ukrainian territory.
The first picture is dated June 3, construction was then in full swing. Near the site of the pontoon crossing, the entrances being created are visible, and opposite is the non-working railway bridge.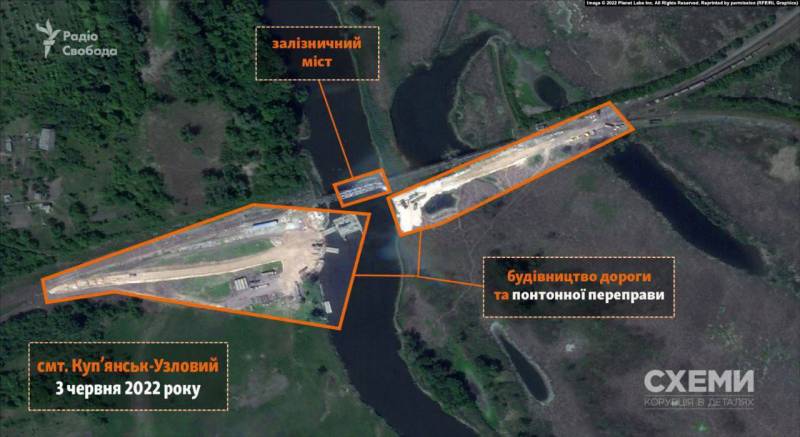 The second photo, dated June 19, shows that the construction of these objects has been completed. Now the pontoon can be used as an alternative to the railway bridge located above or for the passage of vehicles, since it is not specified for which type of transport it is intended specifically. Probably for vehicles and armored vehicles, and the railway bridge will be repaired later, the trains are unloaded higher at the station, and the non-functioning infrastructure facility does not interfere with the military.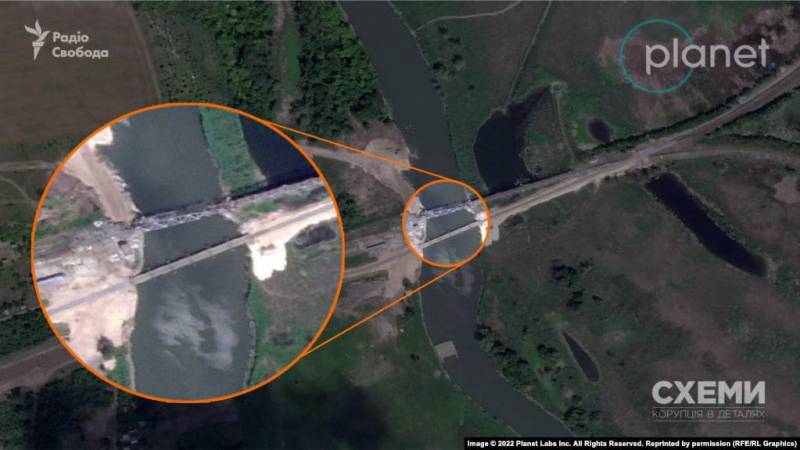 Experts emphasize that Kupyansk-Uzlovoi can become a powerful rear supply base and a logistics complex for the accumulation of forces and means of the RF Armed Forces for further conducting a military defense against the Armed Forces of Ukraine in Ukraine. Moreover, this area is ideal both for supporting the front in the Donbass from the north, and for conducting an offensive against Kharkov from the east.