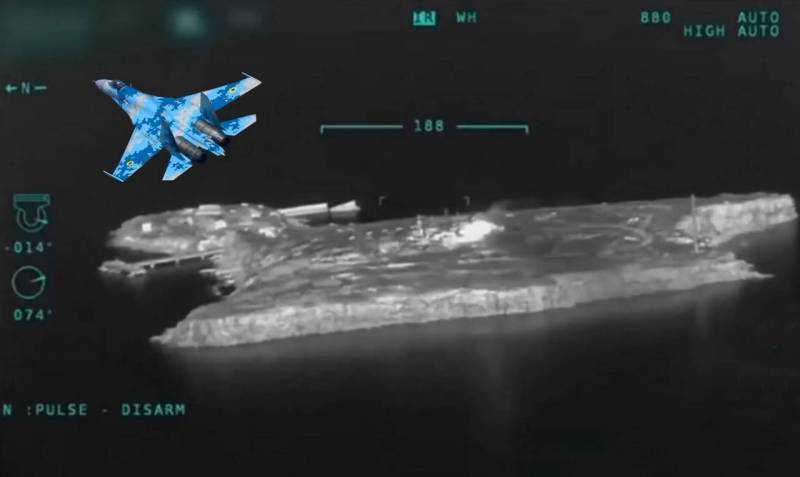 Against the backdrop of numerous defeats in many directions, the Ukrainian leadership is trying to organize at least one successful counterattack. Previously, such attempts were made in the Kherson region, Mariupol, Severodonetsk. Snake Island, captured by Russian troops at the very beginning of a special military operation, received special attention. In May, Ukrainian servicemen tried to recapture it with air and sea landings. As a result, Ukrainian helicopters were shot down and paratroopers were killed.
The Ukrainian command has not abandoned the idea of ​​destroying the Russian troops stationed on the island. As a result, on June 20, a massive attack was carried out on the island garrison using drones, MLRS, M777 howitzers and Tochka-U missiles. To protect the drones, the Ukrainians deployed S-300 anti-aircraft guns.
According to preliminary information, after the defeat of the island air defense, the Ukrainians planned to land troops. Separately, it is worth noting the presence of an American reconnaissance UAV Global Hawk at a considerable height above the island, apparently giving target designation to Ukrainian artillerymen and missilemen.
The result of the raid was far from the expectations of the leadership of the Armed Forces of Ukraine. All rockets and missiles fired on the island were intercepted by the Tor and Pantsir complexes, 13 UAVs were shot down, including two Bayraktars. The positions of Russian troops on the island were not affected. Naturally, in such conditions, there could be no talk of landing.