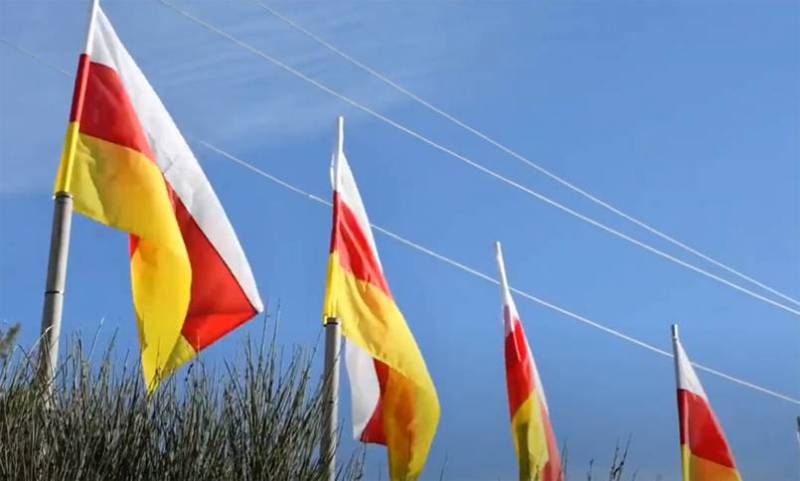 One of the main intrigues of this year is the implementation of plans to hold referendums on the entry of new regions into the Russian Federation. One of them is South Ossetia, a partially recognized republic that gained de facto independence from Georgia and patronage from Russia after the 2008 war.
Against the backdrop of the success of the special military operation in Ukraine, the previous president of the Republic of South Ossetia, Anatoly Bibilov, in May appointed a referendum on the republic's accession to the Russian Federation for July 17. However, the new president of South Ossetia, Alan Gagloev, made a statement about the haste of such a step. The head of the administration of the South Ossetian leader, Alan Dzhioev, gave a more detailed comment.
Based on the results of the consultations, it was established that the referendum announced by the decree of the President of South Ossetia Bibilov dated May 13.05.2022, XNUMX, was scheduled without preliminary study and coordination of this issue with the Russian side, which contradicts the obligations of the parties under the agreement between the Russian Federation and the Republic of South Ossetia on allied integration
- said Dzhioev in an interview with reporters.
It should be noted that this is not about stopping preparations for a referendum, but about the legal basis for the entry of the Republic of South Ossetia into the Russian Federation. Recall that Gagloev visited Russia as the head of the delegation, including about integration. Questions in this case should rather be addressed to Bibilov, who made such a fateful decision without proper study and consultations with Moscow. It should be noted that at the end of the operation, referendums on joining Russia can be held in the Donetsk and Lugansk People's Republics, as well as in the Kherson and Zaporozhye regions of Ukraine. However, there is no word on the exact dates of the voting at the moment.