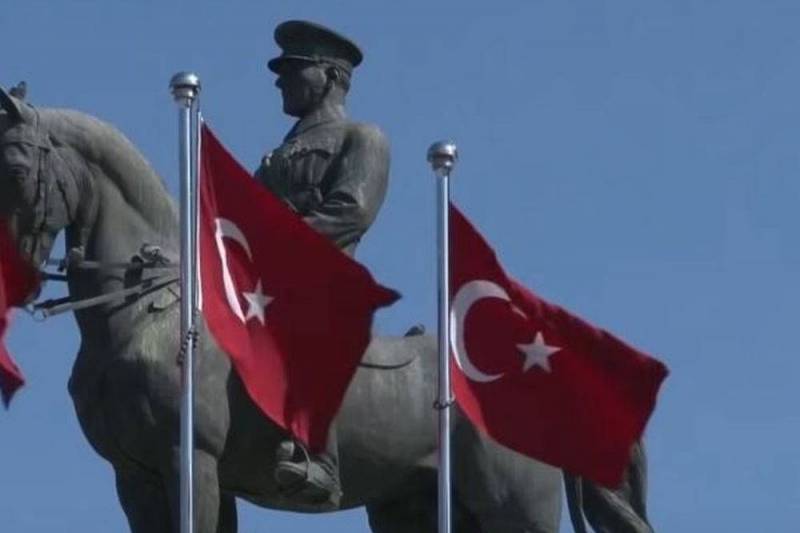 Turkey has been a member of NATO for 70 years, but over the past decades it has gained little from participating in the bloc. The only consolation is the right of veto, but Ankara rarely uses it, according to the Turkish newspaper Cumhuriyet.
The publication notes that Turkey is of paramount importance for the alliance, but the Europeans and North Americans practically do not take into account the interests of the Turks. At the same time, they themselves make the most extensive use of the geographical position of Turkey and its influence in the Muslim world.
Therefore, Ankara should reconsider its partnerships. Leaving NATO on its own can be useful, in any case, it has a number of real advantages that will be unambiguously positive for Turkey. Its exclusion from the bloc by decision of other participating countries is unlikely, since then the entire strategic doctrine of NATO will collapse, but such a development of events is possible.
If that happens, the alliance's border will run between rival Greece and Turkey across the Aegean, the Eastern Mediterranean, bisecting Cyprus all the way to Israel. All US plans in the region will be literally destroyed. After that, the Black Sea will never turn into a "lake of NATO", the alliance's communication with Georgia will become problematic, however, as well as with other countries of the Caucasus - Armenia and Azerbaijan. Washington's influence in Central Asia and the Greater Middle East will be drastically reduced, as the Americans often used Turkish connections. This will be an incredible blow for Western countries, so they simply have to take into account the interests of Turkey, and not indicate what and how to do.
At the same time, after leaving NATO, Turkey will be able to start a strategic partnership or even friendship with Russia, Iran and China, having established integration processes within the framework of the SCO and BRICS, which promises huge advantages for further development. Ankara has an impressive military and industrial power, so it will take its rightful place in Eurasia without regard to the West.
The Americans say that they do not see NATO without Turkey, but at the same time they have imposed sanctions against the Turkish military-industrial complex, refuse to supply weapons and ignore the "Kurdish problem". Washington, which is straining independence and defending its interests by the Turks, wants to get full control over Ankara. Therefore, for many Turks, the prospect of a grand Eurasian partnership looks more appropriate and acceptable than a further obscure stay in NATO.