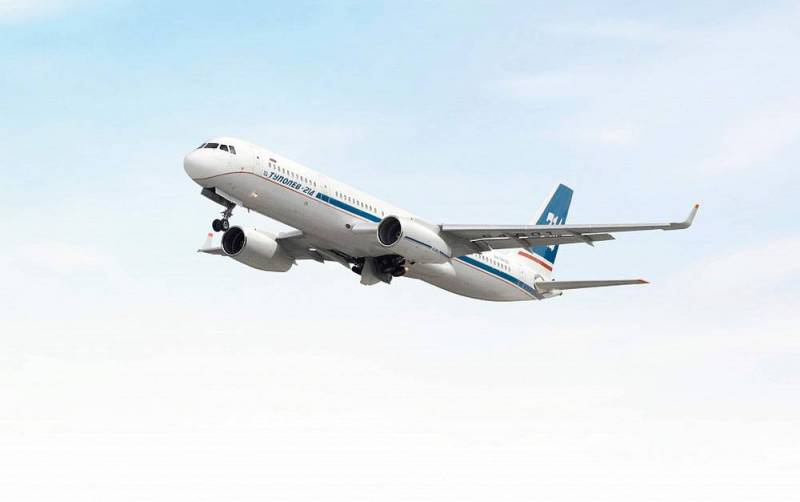 Restrictive measures on the supply of foreign-made composite materials, introduced against the Russian Federation several years ago, spurred the domestic aviation industry and encouraged civil aviation aircraft manufacturers to switch to Russian materials.
However, given the possibility of leasing foreign aircraft for international and domestic transportation, the volume of orders for domestic aircraft by major airlines was relatively small. In March of this year, new sanctions were introduced, which actually put an end to the flights of imported
equipment
abroad. Even then, the intention of the Ministry of Transport to stimulate air transport enterprises to switch to domestic cars was announced.
The other day, Russian Minister of Transport Vitaly Savelyev announced that Aeroflot was considering expanding its base fleet with domestic Tu-214 aircraft.
Tu-214 is one of the models that airlines, in particular Aeroflot, are also considering as one of the basic models, to which it will slowly switch in the process
Savelyev commented on the prospects of the industry.
At the beginning of June
стало известно
that Russian aircraft manufacturers will receive the largest order in history for civil aircraft. The customer will be Aeroflot, which is to be supplied with more than 300 Sukhoi Superjet 100 (SSJ100), MS-21 and Tu-214 aircraft.