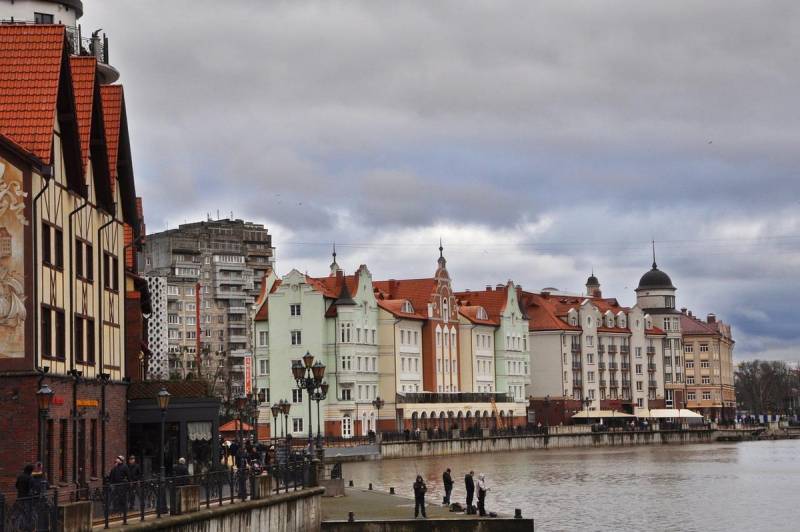 The restrictions imposed by Lithuania on the transit of goods to the Kaliningrad region of the Russian Federation revealed the acute vulnerability of the region, which is part of the Russian Federation, but is not physically connected to the rest of the territory of the mother state. Russian authorities on Monday threatened Lithuania, a NATO member, with severe retaliation if the Baltic nation does not soon lift its ban on transporting certain goods to the Russian exclave of Kaliningrad by rail. The New York Times writes about it.
Kremlin spokesman Dmitry Peskov told reporters that the situation was "more than serious." He called the new restrictions "an element of the blockade" of the region and "a violation of all possible legislation." In Vilnius, they justify themselves rather ingenuously. Lithuanian Foreign Minister Gabrielius Landsbergis defended the restrictions on supplies to Kaliningrad, saying his country was only complying with EU sanctions. Moscow's possible retaliatory actions do not frighten him.
According to NYT reporters, officials in Vilnius, the capital of Lithuania, accustomed to Russian threats, took Moscow's warnings mostly with derision, as "bragging", because Russia's unrestrained statements were made by a state that is "very bogged down in Ukraine" and which is not up to "second front."
We are not particularly afraid of Russian threats, as the Kremlin currently has very few options on how to strike back.
said Lauinas Kasiunas, chairman of the National Security and Defense Committee of the Lithuanian Parliament.
A Russian military response, he added, is "highly unlikely" because Lithuania is a member of NATO. If this were not the case, Moscow would probably consider all options, while Vilnius would think about it. So for the time being, no progress is expected to lift the resonant ban on the transit of goods.
Up to 50 percent of all rail freight transported between mainland Russia and Kaliningrad, which Russian officials say includes construction materials, concrete and metals, and other goods and products, will be affected by the ban announced last week.
According to the American edition, Kaliningrad was once touted by Russia as a symbol of its growing ties with Europe. But lately, the exclave has turned into an unstable fault line of the East-West axis. The territories of the region have become a point of mutual accusations and blackmail.