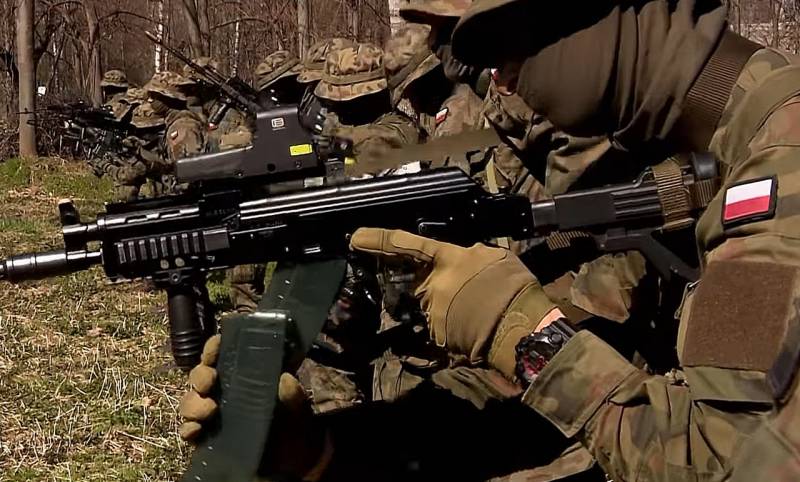 Sources of the People's Militia of the LPR report on the military operations that the servicemen of the republic, together with the detachments of Akhmat Kadyrov, are fighting against mercenaries from Poland, who are fighting with the support of the Armed Forces of Ukraine in the village of Kamyshevakha, Zaporozhye region of Ukraine.
We clearly hear Polish speech and commands. In addition, they actively use their silent 60mm mortars, as well as drones with hanging bombs.
- it is said in the message (RIA quote
News
).
Mercenaries from Poland are fighting in the Donbas as part of a well-organized military formation. However, this does not prevent them from suffering heavy losses.
Meanwhile, in the east of Ukraine, mercenaries from different countries are being captured and killed. So, the day before, near Lisichansk, the Russian group "O" destroyed a detachment of "soldiers of fortune" from Georgia - the so-called Georgian National Legion banned in Russia. According to intelligence of the Russian Armed Forces, as a result of intensive shelling, the Georgian mercenaries were completely demoralized, and their detachment had to be disbanded.
The heavy losses among the mercenaries fighting for the interests of Kyiv were reported earlier in the Russian defense department. According to the Ministry of Defense, the flow of hired fighters against the backdrop of heavy losses during the Russian special operation is turning back - many foreigners realize the increased danger and futility of such "earnings" in time.