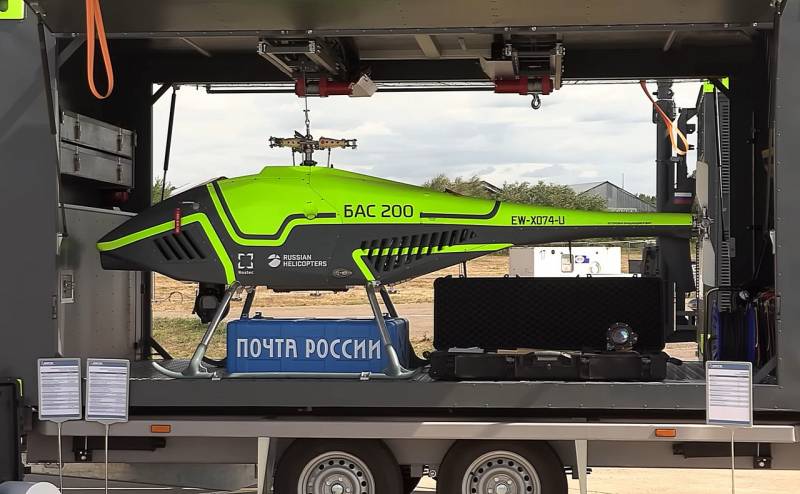 Enough has already been said about the lack of domestically produced drones in our country. Moreover, we are talking not only about the provision of UAVs of the Armed Forces of the Russian Federation, but also about the use of these devices in various civilian areas.
Last year, the production of the Russian Orion aircraft-type drone was expanded. The latter has every chance of becoming a "workhorse" for the RF Armed Forces.
However, the aforementioned drone is not capable of covering the entire range of tasks. Therefore, our military has to use ordinary civilian quadrocopters, which are produced abroad.
However, the situation with the lack of domestic drones is gradually being corrected. Literally the day before, state certification flight tests of the Russian BAS-200 helicopter-type drone started.
The drone is capable of carrying a payload of up to 50 kg and operating offline for up to 4 hours. The flight range of the device reaches 430 km, and an impressive list of equipment for monitoring and aerial photography greatly expands its capabilities.
At the same time, BAS-200 is only the first sign among domestic civilian drones. At the end of April, the SH-750 with a payload capacity of up to 300 kg was introduced, next year the first flight of the heavy SH-3000 is expected, which will be able to take on board up to 1 ton of payload. We also have other models.
At the same time, the start of certification tests of the BAS-200 is an important event for our country, because this UAV will be the first commercial drone in Russia that has passed state certification.