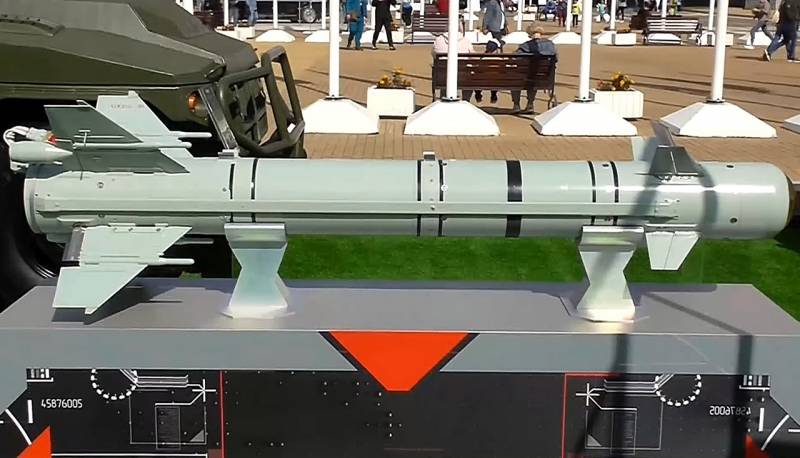 Russian troops during a special operation in Ukraine tested the latest high-precision multi-purpose aviation missiles "305". Ammunition is used from combat helicopters Mi-28NM in the daytime and at night to strike at single and group targets.
The use of the rocket is provided in two modes. According to the first of them, the object of impact is captured by the optoelectronic homing head (GOS) when the ammunition is on the suspension of the rotorcraft. After launch, the rocket operates autonomously.
As part of the telecontrol mode, targeting occurs at predetermined coordinates outside the visibility of the object. The approach to the target is carried out inertially, after which the GOS is activated near it, the data from which is transmitted to the helicopter cockpit. The operator recognizes the object of the upcoming attack and points to the target of the homing head.
The starting weight of the homing ammunition reaches 105 kg, the range is 14,5 km, the high-explosive fragmentation warhead of the 305 rocket weighs 25 kg. The maximum deviation from the target is no more than two meters. For the first time, the rocket was demonstrated to the general public at the Army-2021 exhibition. The ammunition was developed by the designers of the Kolomna company KBM.