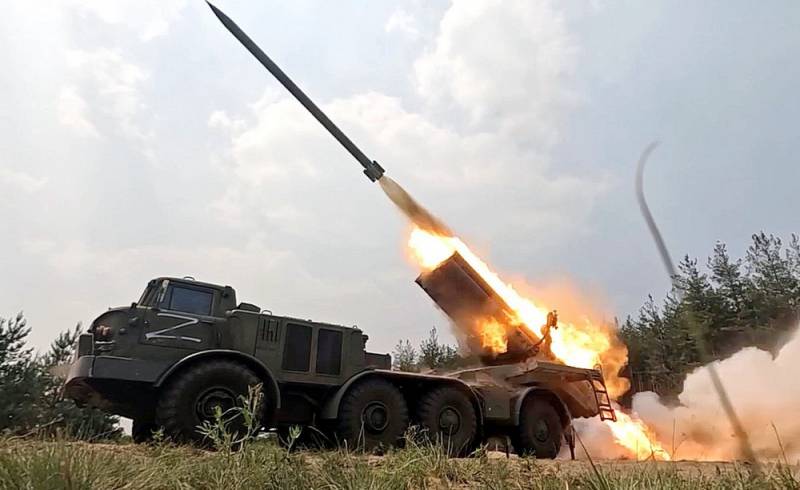 With the development of a special operation, Russian troops greatly outnumber the Ukrainian army in artillery, and the quantity and quality of shells of the RF Armed Forces seriously demoralizes the Armed Forces of Ukraine. A number of Western publications write about this.
In particular, The San Diego Union-Tribune points out that the howitzers of the Ukrainian armed forces have few shells, and Western weapons arrive at the front line in very small numbers. It is reported that for one Ukrainian projectile there are about a dozen Russian ones. In this regard, the soldiers of the Armed Forces of Ukraine have to save ammunition during the battle.
The publication also points to cases of the use of tanks as artillery - for example, once there was a use of the T-64BV tank instead of a self-propelled artillery mount.
Meanwhile, the quality of foreign ammunition sometimes leaves much to be desired. Due to the shortage of 122 mm shells, Ukrainian military personnel are forced to use Czech-made ammunition. However, according to the American publication, out of 40 such shells, only 3 are fired.
Along with this, according to the British The Guardian, Ukrainian troops are having difficulty resisting the pressure of Russian artillery, capable of operating using the method of massive fire. Moreover, the arsenals of the Russian Armed Forces make it possible not to reduce the combat pressure for several years, while the Armed Forces of Ukraine are looking forward to NATO supplies.