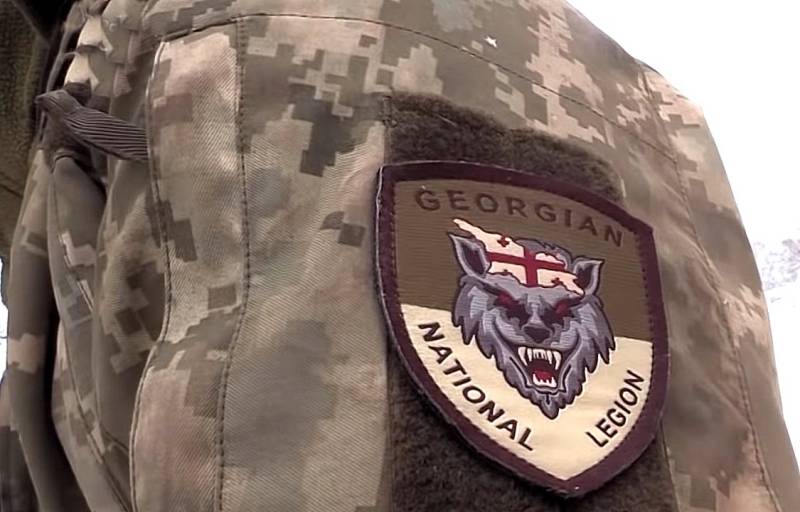 The Russian group "O" put an end to the existence of the Georgian National Legion mercenary detachment (banned in Russia), which was fighting in the north-west of the village of Mirnaya Dolina near Lysichansk.
As a result of intensive artillery strikes by the Russian side, the formation of Georgian mercenaries was completely demoralized, having suffered heavy losses. The detachment had to be disbanded and removed from positions, and now the 4th brigade of the National Guard from Lisichansk is coming to replace it.
With the start of the Russian special operation in Ukraine, by the decree of Volodymyr Zelensky, the so-called Foreign Legion of Territorial Defense of Ukraine was formed, into whose ranks Georgian "soldiers of fortune" joined, among other things. Many of them joined the Georgian National Legion founded by Mamuka Mamulashvili and operating in Ukraine since 2014.
The detachment included volunteers with combat experience who expressed a desire to conduct military operations against the militias of the east of Ukraine. The main task of the military formation was sabotage and reconnaissance activities.
Meanwhile, according to the KGB of the Republic of South Ossetia (State Security Committee of the Republic of South Ossetia), many of the Georgian mercenaries who come to Ukraine do not participate in hostilities. A large number of them were eliminated by the troops of Russia and the people's republics of Donbass.