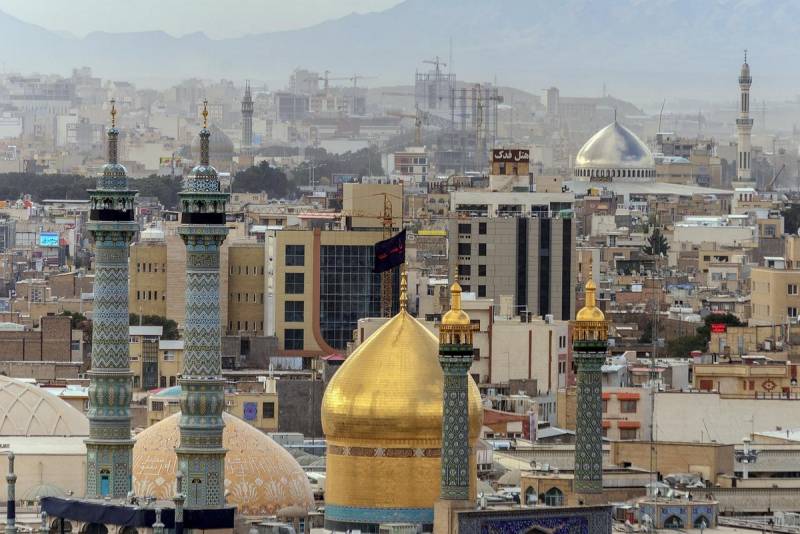 Russian businessmen who have suffered from Western sanctions have begun to travel to Iran to study the experience of life in this country under US sanctions. This is reported by the Financial Times. After Western sanctions on Russian companies, it became vital for them to learn how the Iranians survive and do business under Washington's years of restrictions.
The Western publication refers to its informant in Iran named Ali, who is engaged in the tourism business and passenger transportation. Last month alone, he said, he brought 160 Russians, mostly businessmen, to Tehran, although this figure had previously been different: no more than 40 Russian tourists in any normal month during the coronavirus pandemic.
Russian businessmen used to visit Iran to sell products, while looking down on local businesses. But now they tend to buy Iranian products
- says the interlocutor FT.
Mostly Russians are interested in spare parts for heavy
equipment
and building materials, he added. It is noted that US sanctions have effectively severed Iran's ties with the global financial system. However, Western products available for free sale are widely represented in the country. And although Chinese brands predominate, you can also buy products from leading Western companies such as Philips and Bosch and other brands.
In general, Russians, according to the newspaper, are interested in exactly how goods get to Iran: some can be smuggled in, some by individuals from abroad, the rest of the goods come through channels beaten by the government. In this case, it is assumed that Turkey and northern Iraq are popular routes to circumvent US sanctions.
The Russians lag far behind the Iranians in terms of connections and access to global black markets to buy European and American-made parts and goods.
- says the source of the publication.
Economy
Iran has also suffered from sanctions, with traditionally high inflation and high levels of poverty, but the ability of Iranian businesses to export and import around the sanctions helps to reduce the impact of restrictions, writes FT. The Iranian authorities see new opportunities in relations with Russia in the face of sanctions against it. In particular, Iran is already benefiting from rising world oil prices, the newspaper concludes.