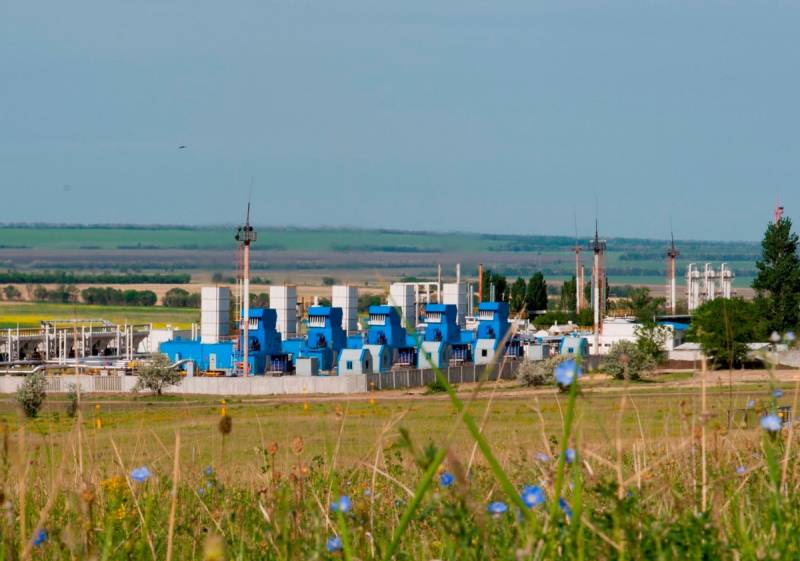 The global energy market is experiencing a deep crisis. The industry has enough problems without harsh and often absurd "environmental regulations" that impair its functioning. However, force majeure caused by a significant reduction in the supply of sufficiently environmentally friendly and "clean" Russian gas is forcing the German government to violate its environmental paradigm. The choice, in fact, is small: either return to the Stone Age with the complete de-industrialization of society, or put harmful undertakings on the back burner for the sake of survival.
Of course, the federal government, with all its "green" composition, chose the path of development, although it still had to return to the "stone" one in order to achieve the average filling rates for underground gas storages (UGS). A peculiar way of replenishing gas reserves for the winter appeared as a result of the situation with Nord Stream, which is now characterized as "without a time frame for a solution." Chancellor Olaf Scholz is desperately trying to solve the problem of a single powerful source of strategic fuel supplies to Germany, but little is being done.
Therefore, the decision to intensify the use of coal-fired power plants by the state for generating electricity looks like the only option currently available without lifting sanctions on equipment supplies to the Russian Federation or restrictions against Nord Stream 2. The latter option may become a doomsday decision, and they are trying to avoid it, to postpone it for as long as possible.
Scholz himself and the Cabinet of Ministers are accused of helplessness and unprofessionalism. But the chancellor is trying to correct the situation and not lower the rating to a dangerous minimum. The nickname "indecisive" Scholz set out to remove with the help of a sudden decision to use the most dirty source of energy, which has long been banned just in Germany. By design, hard coal should ensure the growth of generation and, during the time of scarce gas supplies from Russia, help to direct even these insignificant volumes of imported raw materials to underground storage facilities. A rather strange decision - to fill the tanks without gas supplies, a peculiar move by the authorities, but Berlin has no other way out, completely dependent on energy imports.
Gas consumption must be further reduced in order to send the incoming minuscule to underground storage facilities, otherwise there will be a catastrophe in winter
- stated in the report of the Ministry
economics
Germany, which is headed by Robert Habeck.