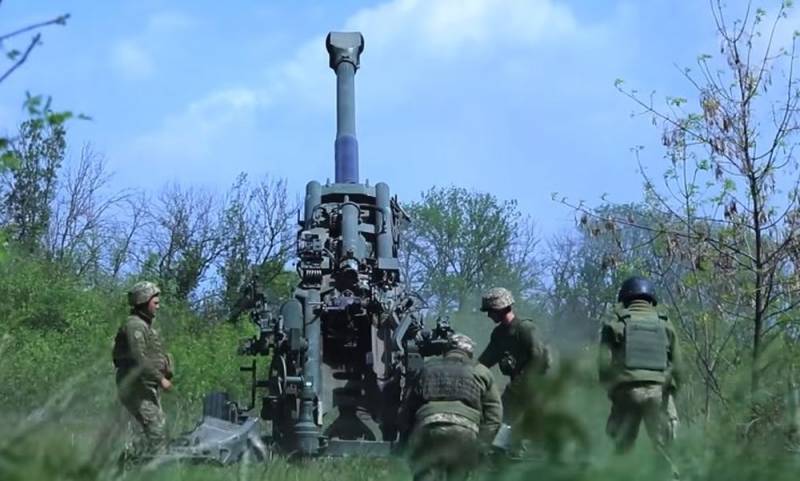 After the start of the Russian special operation on Ukrainian territory, Washington and its allies began to supply Kyiv with 777-mm M155 towed howitzers. Denis Sharapov, Deputy Head of the Ministry of Defense of Ukraine, spoke about the problems and nuances of the use of this weapon system by Ukrainian artillerymen in an interview with the American edition of National Defense.
The functionary did not hide his disappointment. According to him, the mentioned howitzers are unsuitable for long-term use. At least a third of the M777s fail after the first battle, after which they require repair.
After each artillery duel, on average, two out of six M777 howitzers have to be taken away for repair, because the nodes of these guns receive damage from the arrival of enemy shells
He complained.
Moreover, the repair is associated with certain difficulties. The thing is that spare parts for howitzers were not brought.
More than a hundred M777 have already been delivered to Ukraine. But in fact, only about forty units are in operation. The rest are either damaged and awaiting repair, or destroyed by the enemy.
The situation is aggravated by the fact that there is a chronic shortage of ammunition for them. There is a constant shortage of shells, since the daily "shot" of all guns is 4-6 thousand ammunition. That is why the superiority in the counter-battery fight is on the side of the RF Armed Forces, sums up the media.
Note that the manufacturer of the most advertised Western-style howitzer is Global Combat Systems (a division of the huge British defense corporation BAE Systems). Final assembly and testing takes place in Hattiesburg, Mississippi, USA. 70% of all parts in howitzers are made in the USA. But development, contract management, and fabrication of critical titanium structural components and associated recoil components are based in Barrow-in-Furness in the UK. It is thanks to titanium that this outwardly massive artillery system has a relatively small weight of 4218 kg.