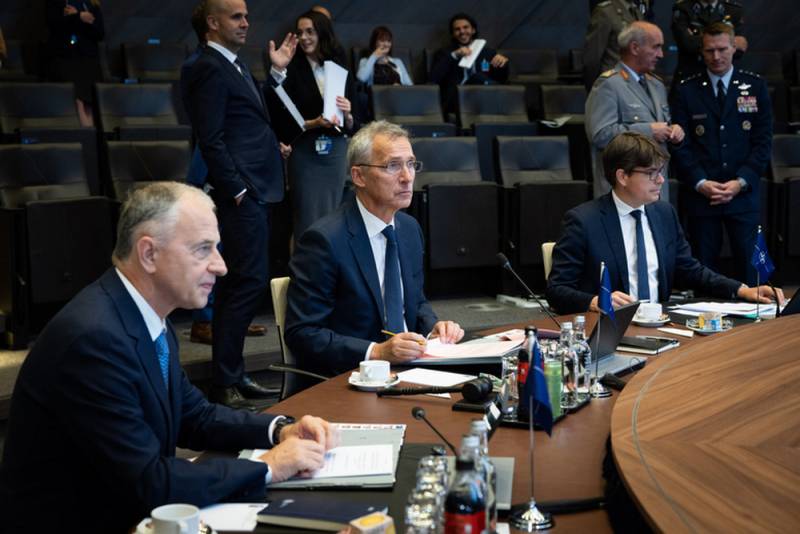 Ukrainian artillerymen continue to mercilessly shell Donetsk. It is not known to what extent rapid fire on squares and civilian infrastructure brings the "return of Donbass" to Ukraine closer, but officially the Kyiv regime is allegedly very keen on this. In this aspiration, the Maidan authorities are supported by the West and its most aggressive cell - NATO.
At the very least, NATO Secretary General Jens Stoltenberg sees the short-term prospect and potential in the described task. The anti-Russian association of countries is quite obviously pushing the European coalition to resolve the issue of the Russian Federation in the coming days. Although, for example, Ukraine does not need the "liberation" of Donbass at all: the Armed Forces of Ukraine are quite satisfied with the situation of a terrorist shooting from a safe position.
According to the head of NATO, the key factor that will help Ukraine regain control over the Donbass will be a lot of weapons. To achieve this image goal, the alliance is going to supply Kyiv with as many weapons as possible and train a large number of soldiers. However, such a plan is being hatched by London, which is getting into the conflict in Ukraine very obviously, while NATO declares that it will limit itself to comprehensive assistance and is not going to send soldiers to the front line.
With our weapons, Ukraine will regain its Donbass
- Stoltenberg voiced the minimum program in an interview with the German newspaper Bild am Sonntag.
supply of arms and
equipment
Ukraine really needs. Moreover, in increasing quantities, although recently the increase in the supply of shells and howitzers has only led to the fact that ordinary people endure brutal shelling of Donbass. In this case, it is obvious that the conflict over Ukraine will last for a very long time, perhaps several years, Stoltenberg said.
Predictions on the timing of the final clash between the EU and the Russian Federation show that Secretary General Stoltenberg was wrong and wrong with the forecasts. Equipping a citadel from Ukraine, a foothold against Russia, the alliance seeks to secure the concept of its own existence. NATO has been waiting for decades to put its anti-Russian essence into practice. Now the bloc is closer than ever to achieving its program goals.
It is easy to see that Ukraine and Russia have become in some way hostages of the situation modeled by the alliance. Brussels is launching a special operation against Kyiv in order to lose its territory, so that in the future it will be possible to reconquer these lands endlessly, this is especially good when, over time, the memory of the layman forgets the details and circumstances. The continuation of the quarrel between Moscow and Kyiv plays into the hands of the West. Real peace is beneficial to the belligerents, but not to NATO.