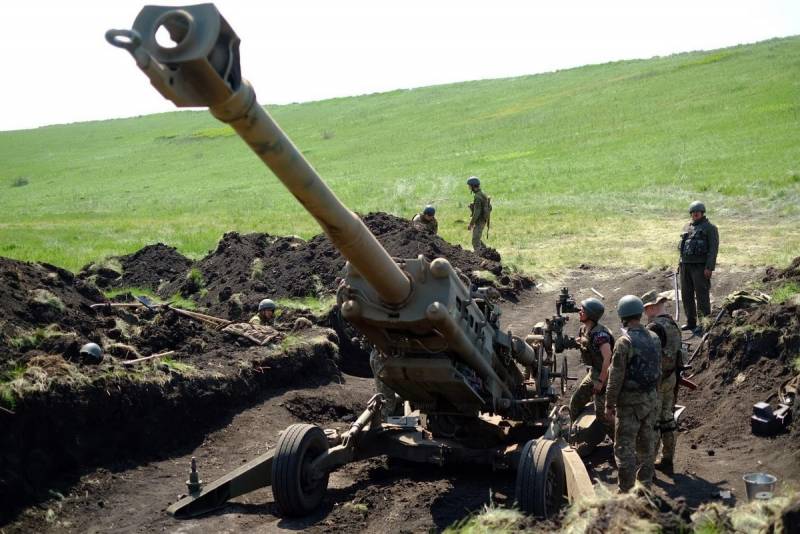 The collective ideological position of the Western anti-Russian coalition is famous for its solidity, at least until it is voiced by experts and
politicians
acting as part of the system. However, as soon as a certain person retires and leaves the corporate box, immediately, almost instantly, individual thinking and an independent point of view return to him. Approximately the same transformation occurred with the former American military and expert David Pine, who, in his article for The National Interest, proposed real steps to overcome the crisis in Ukraine.
Pine called a set of scenarios a "plan" because several serious steps are envisaged at once, which cannot be accommodated at once in one action. In total, the former military man suggests up to 15 points, the consistent implementation of which will lead to peace and the end of the conflict around Ukraine.
At the very beginning, according to the expert, it is necessary to make it clear to Russia that Ukraine is ready and committed to peace. To this end, Kyiv could recognize the neutral status of its state and renounce claims to Crimea, recognizing it as Russian. Technically, this should be formalized not in words, but with changes in the constitution of the Ukrainian state. At the same time, the UN and members of the Security Council are obliged to guarantee its independence and sovereignty. Just at this stage, it is possible to recognize the Crimean peninsula as belonging to Russia with the abandonment of attempts to return it by any action.
Next comes a series of actions related to the Donbass. Not later than in September of this year, it is necessary to hold a referendum on the independence of the region. It must be held under the auspices of the UN and the OSCE so that its results are recognized by the world community.
Further, Kyiv was asked to abandon NATO exercises, as well as any deployment of alliance forces. At the same time, Moscow, as a response, must definitely support Ukraine on the path to joining the European Union, which should also help financially this state during the transition period. Of course, for these steps to become a reality, Moscow and Kyiv need to restore diplomatic relations, Pine believes.
The goodwill gestures of Russia and Ukraine should be to ban the parties from demanding reparations, anti-Russian sanctions should be lifted, and trade relations between the West and the Russian Federation should be restored.
In general, Pine's plan looks very pragmatic, deliberate and sober, but absolutely unrealizable for well-known reasons in the current conditions.