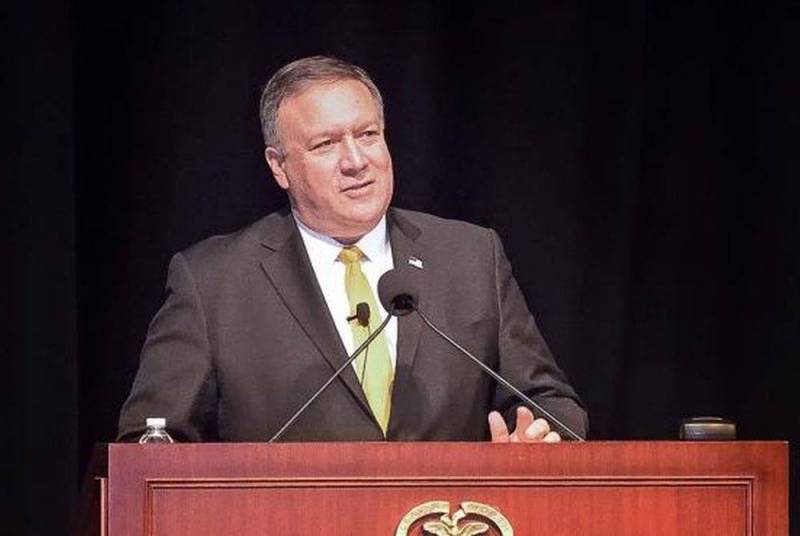 Before the upcoming parliamentary elections in the United States intensifies in November
политическая
struggle. This can be judged from the interview of the former head of the State Department, Republican Mike Pompeo, which he gave on June 17 during the program "Prime Time of Jesse Watters" on the American Fox News channel.
On the air, the former Secretary of State under Donald Trump was outraged by the failures of the administration of the incumbent US President, Democrat Joe Biden. According to the Republican, Democrats act thoughtlessly, they are far from reality and do not understand what exactly worries ordinary Americans the most.
According to Pompeo, the White House and the people of the United States live in parallel worlds isolated from each other. The entourage of the head of state, however, like himself, are far from the aspirations of voters and functionaries commit one stupidity after another.
A series of stupidities turned into a chaotic pile of problems. At the same time, citizens do not have very big requirements. For example, they want to be able to buy baby food, which has been a problem in the US lately. They also want to make sure that when their grown child goes to school, they are safe there and get the right knowledge, not questions of all sorts of identities.
That's what the American people care about
- he stressed.
Pompeo pointed out that the ongoing public opinion polls just show all this. Residents of the United States from various parts of a vast and densely populated country raise the same questions, which is reflected in the results of sociological studies.
They want massive change. And I am sure that in November they will achieve one change. They don't accept what the Biden administration is pushing
- he noted.
Pompeo is convinced that the president does not really understand the full scale of the problems in the United States. The entourage of the head of state is so "progressive" that it doesn't matter to them how others live in their small cozy circle. Therefore, Biden will not change anything while he is in power, since everything suits him. He will continue to advance his agenda, hoping that he will be able to sit in the Oval Office until the end of his term.
Yes, they try to please everyone! Like.... How about trying to please America? That would be much better
He summed up.