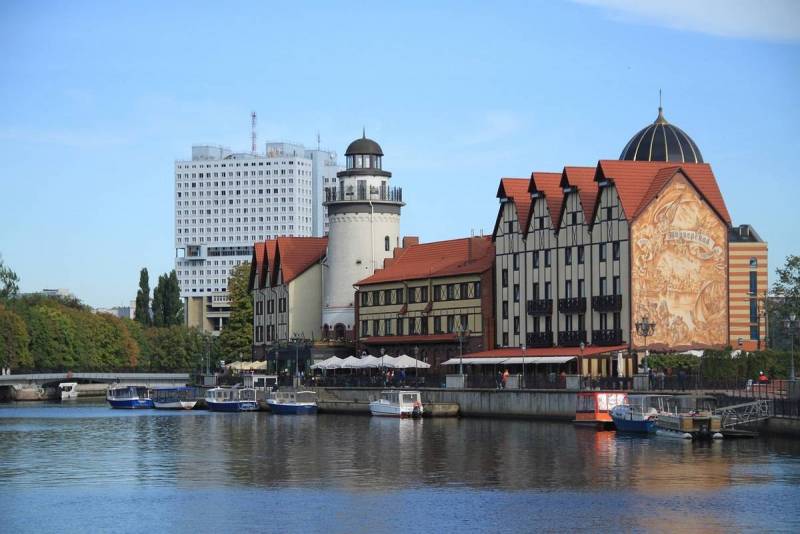 From 00:00 on June 18, the transport company LTG Cargo, which is part of the national state company Lithuanian Railways (Lietuvos geležinkeliai), stops the transit of a number of goods to the Kaliningrad region and from the Russian semi-exclave in the Baltic to other regions of Russia through the territory of Lithuania. Governor of the Kaliningrad Region Anton Alikhanov spoke about this in the evening of June 17 in his video message from the car when he was returning from SPIEF 2022 in St. Petersburg.
The functionary explained that Vilnius notified the Kaliningrad Railway (KZhD - a territorial branch of Russian Railways) about the introduction of a ban on products subject to EU sanctions. He noted that up to 50% of goods ready for import and dispatch are suitable for this.
Lithuania allegedly received an explanation from the European Commission and is now forced to introduce the mentioned anti-Russian restrictions. However, according to Alikhanov, these actions are a flagrant violation of the protocols and obligations for the entry of the Baltic countries into the EU, which guarantee free transit.
This is a violation of the rules of free transit to and from the Kaliningrad region
- he stressed.
Alikhanov believes that the Europeans are creating a humanitarian problem and are trying to suffocate the region. The authorities of the region will seek the lifting of restrictions and at the same time use free ships in the Baltic to ensure smooth work
economics
region.
He added that regional officials have already contacted federal agencies to communicate with the EU. At the same time, if necessary, the governor will ask Moscow to compensate for the costs associated with the increase in the cost of logistics, so as not to worsen the situation of the inhabitants of the region.