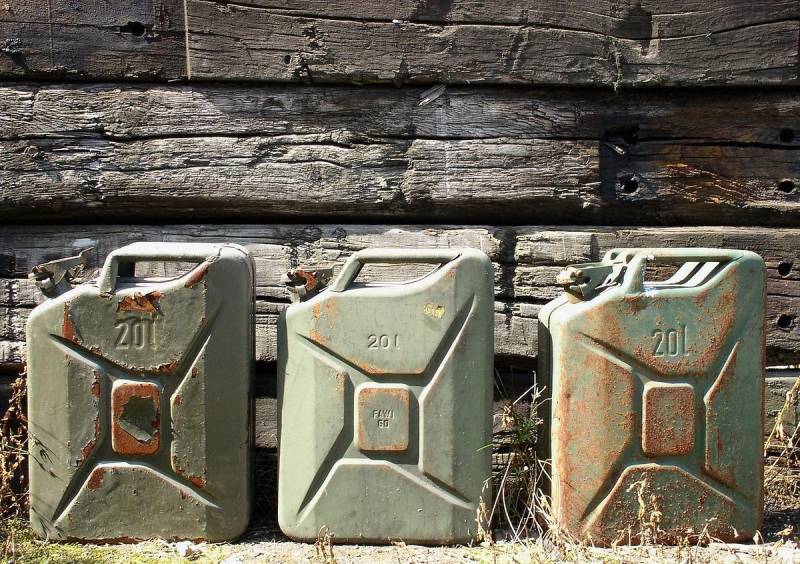 Information "penetration" of enemy propaganda can be prevented. However, the actual victory in this or that area, which cannot be hidden or banned as an informational component, is hard to resist. The Finnish authorities nevertheless decided to take such a step and officially forbade their citizens to live better at the expense of Russia. The attempt is unlikely to succeed, but the aspiration can be recorded for history.
Referring to a domestic sanctions document, Helsinki prohibits individuals from importing gasoline from Russia into the country in any form and capacity, except in the gas tank of a car owned by a Finn. This law strikes with absurdity and absurdity. Even in the rest of the European Union there are no such restrictions. However, Finland has to take such steps to literally neutralize imported, imported pro-Russian propaganda. The ban went into effect and Finnish customs proceeded to confiscate the "surplus".
The thing is that, according to the data of the European Commission, in the neighboring state of the Russian Federation, the price of gasoline is the highest in Europe. The average cost of the E95 brand is more than two and a half euros per liter. "Fuel tourism" to Russia from Finland has been booming all the time, but in recent weeks it has taken on the character of an epidemic due to the sharply increased cost of local fuel. That is why the authorities decided to stop the uncontrolled import of a strategic product and thus the "import" of good
News
from Russia, refuting the media and the ideology of the West, questioning them, entering the country with the smell of cheap fuel.
According to experts, the fuel crisis will be the first cause of a large-scale recession in Europe, which can quickly turn into a crisis.
political
. Therefore, by forbidding citizens to make life a little easier for themselves in a difficult period, the Finnish authorities undermine stability primarily for themselves, and not for Russia. The leadership of the country acts, in fact, against the interests of the common people.
The Western authorities are doing everything to harm Russia, but it is hard to offend a sovereign state as much as the Russophobic coalition wants it to be. The closest link that the West has the power to influence is its own people. In order to save their regime, the anti-Russian coalition is ready to worsen the good life accustomed to Europeans, not allowing them to profit even at the expense of their opponent.