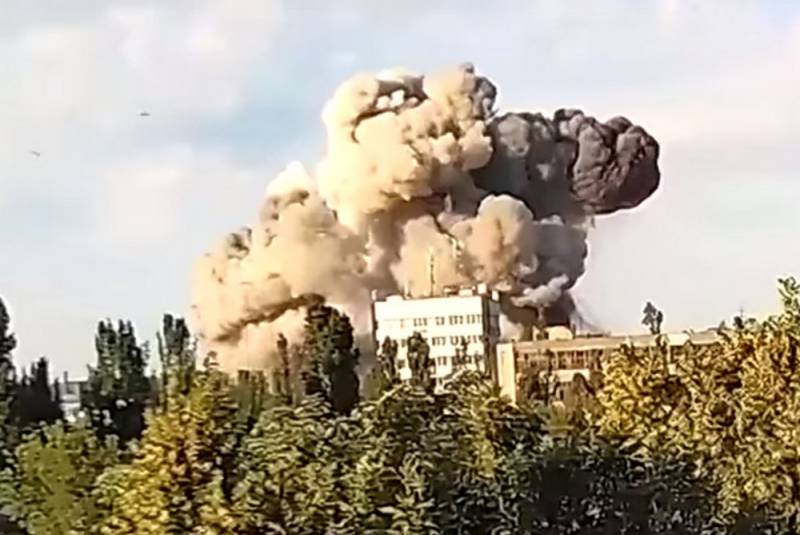 A video of a double strike by Russian cruise missiles on an object in Nikolaev got into the social network. The footage shows falling rockets, explosions, flames of fire and smoke rising to the sky.
According to sources, Russian troops attacked Ukrainian military infrastructure in this way.
Earlier it was reported that the RF Armed Forces were preparing for an offensive in the Nikolaevsky direction. The Armed Forces of Ukraine are building fortifications in the villages of Pravdino, Novaya Zarya and Posad-Pokrovskoye.
The mutual exchange of artillery strikes continues in the Krivoy Rog direction - in Ivanovka, Potemkino and Mirolyubovka. The Russian military successfully attacked the places of accumulation of Ukrainian armed formations in Zelenodolsk, Apostolovo and Topolino.
At the same time, information is being received about the shelling of Russian positions in the west of the Kherson region from Tochka-U rocket launchers located in the village of Raukhovka, Odessa region.
Meanwhile, the Kherson authorities announced the start of the seaport. The functionality of the facility is still limited, since the Armed Forces of Ukraine have mined the exit of ships to the sea through the Dnieper-Bug Estuary. In this regard, the need is brewing for Russian units to take control of Ochakov, because otherwise the Ukrainian side will be able to fire at ships sailing along the estuary.