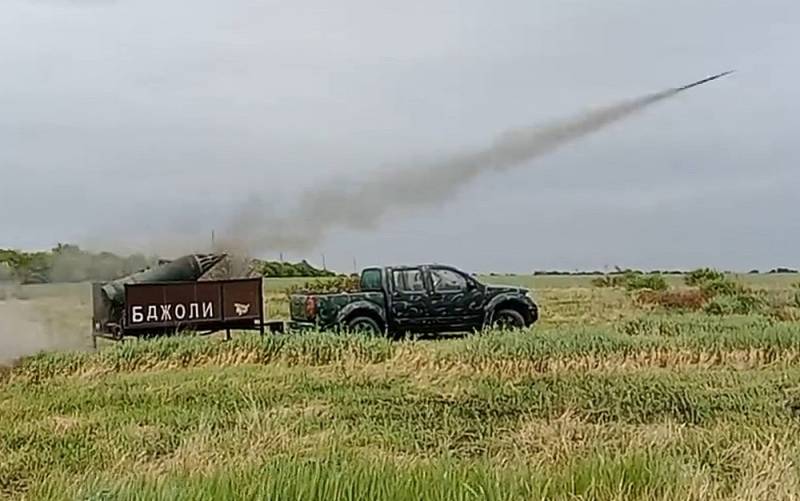 In the context of a shortage of heavy weapons, the supply of which is being delayed by Western countries, the Ukrainian military sometimes uses weapons assembled in a handicraft way.
Thus, a video of the use by soldiers of the Armed Forces of Ukraine of a multiple launch rocket system with a block of unguided aircraft missiles S-8 got into social networks. Such "terrorist weapons" were actively used by militants in Syria, as well as in Libya and other African countries.
Meanwhile, the countries of the North Atlantic Alliance have concluded an informal agreement to prevent the supply of heavy weapons to Kyiv that can be used against Russian territory. Emmanuel Macron said this the day before when communicating with Ukrainian journalists.
This is almost the official position of NATO partners that we are helping Ukraine to defend itself, but we are not going to war with the Russian Federation. Therefore, we agreed not to supply certain weapons, such as attack aircraft or tanks.
- said the French president.
Earlier, The New York Times published an article, the authors of which believe that sending Western weapons to Ukrainians worsens the situation in the countries that are the subjects of these deliveries: damage is done
the economy
, inflation is growing, the discontent of citizens is growing.