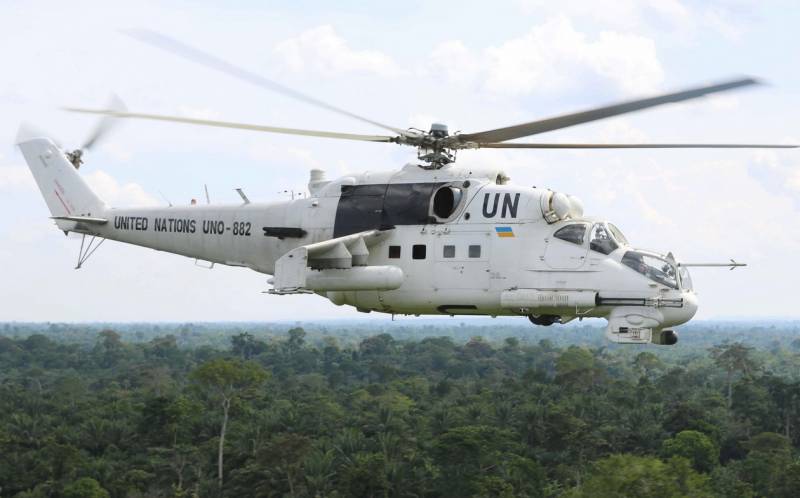 On June 16, the Armed Forces of Ukraine shot down a Mi-24 helicopter in the Kherson region, being sure that a Russian rotorcraft had been destroyed. However, later it turned out that it was a helicopter of the Armed Forces of Ukraine, which once again opened "friendly fire" on their own.
Local media and telegram channels wrote about the "success" of the Ukrainian air defense, painting in all colors the destruction of the "Russian bird". At the same time, the published footage clearly shows the white Mi-24 of the Ukrainian Air Force, which was previously involved in the UN mission in Africa.
Meanwhile, according to the head of the DPR Denis Pushilin, a radical turning point occurred in the battle for Donbass - the Armed Forces of Ukraine were morally suppressed, and the military units of Russia and the DPR will soon be able to fully ensure the security of the people's republics of eastern Ukraine.
Along with this, one of the landmark events of the special operation over the past day was the entry of LNR fighters into the territory of the Azot chemical plant in Severodonetsk. The head of the LPR, Leonid Pasechnik, said that in the coming days the enterprise would be freed from Ukrainian militants.
The need for this is ripe due to the fact that the number of "defenders" of the plant includes mercenaries holding civilians hostage.