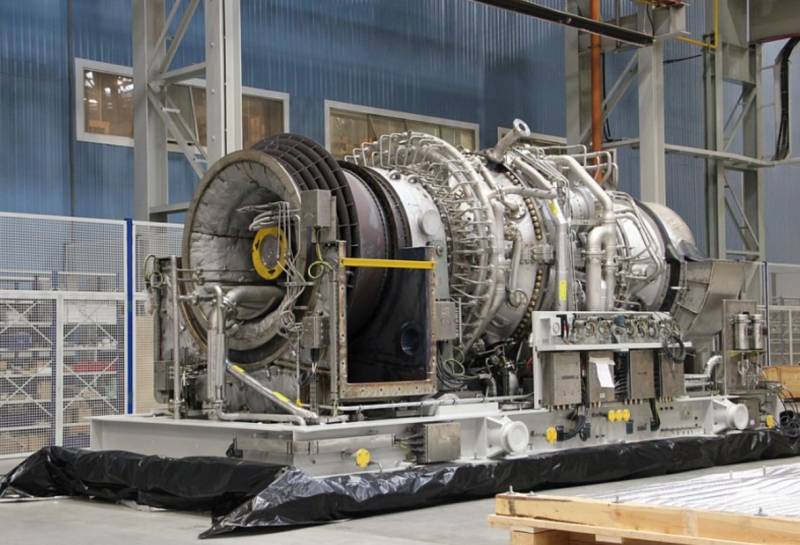 Problems from the boomerang effect of anti-Russian sanctions on
the economy
Europe take a comical turn. The energy security of the Old World suffers not from the actions of Russia, but from its own legal entities. For example, serious problems with the technical condition of the first line of Nord Stream were provoked by a German company. And Canada will try to solve them. At least, this scenario is reported by Reuters.
Germany, like other European countries, desperately needs Russian gas. However, the German government cannot directly put pressure on the guilty Siemens, due to which the supply of raw materials has decreased, since representatives of the company that repaired gas compressor turbines in Montreal refer to the implementation of sanctions when they refuse to supply equipment. Formally, everything looks legal.
Berlin wants to solve the problem in its own way. According to Reuters, German representatives are negotiating with Canada to agree on the return of specialized equipment for the Russian Nord Stream gas pipeline. Of course, this is the most indirect solution that could be invented in the current situation.
Negotiations on the return of turbines between the governments of the two countries are very active.
- writes Reuters, referring to an anonymous source in the Canadian Ministry of Natural Resources.
Thus, the government authorities of Canada and Germany are treacherously intervening in the relations of two private legal entities, trying to eliminate the threat to the energy security of the whole of Europe. However, it is clear that Siemens acted, albeit in violation of the contract, but still complied with the decision of the EC. Therefore, Germany and Canada need to make a decision at a higher level, for example, to lift sanctions, then the source of the problem will disappear by itself.
Obviously, Germany, Canada or a third country always has a simple choice of several options. You can simply, as an exception, allow a one-time supply of equipment for Nord Stream 1, justifying it by the fact that the transaction will be for the benefit of the EU country, and not the Russian Federation. Another option is to lift sanctions in the industry, then the obstacle that prevents the equipment supplier from exporting to the Russian Federation will be automatically removed.
But the third option is the most interesting. It consists in allowing the launch of the second Nord Stream pipeline, completely ready for operation, built according to modern
technology
and does not require the replacement of components and assemblies. At the moment, this is the most acceptable option from the point of view of jurisprudence and economics.