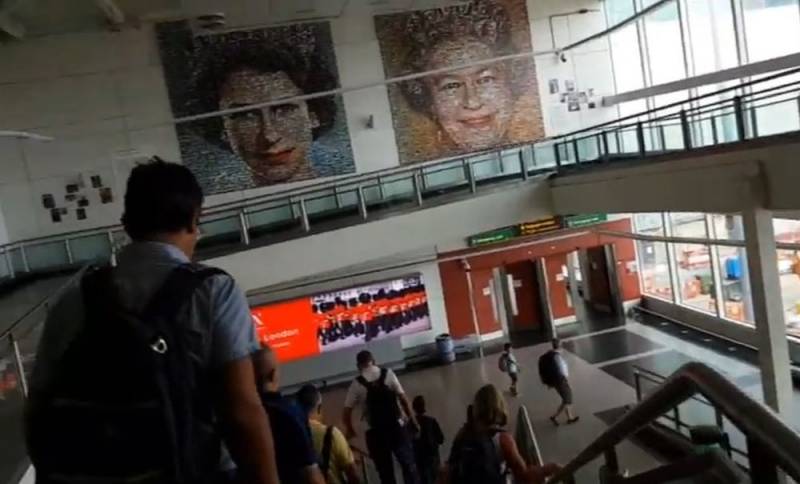 A week ago, the DPR Supreme Court sentenced to death three foreign mercenaries who fought on the side of the Armed Forces of Ukraine: two Britons Aiden Aslin and Sean Pinner, as well as a Moroccan Brahim Saadoun. A citizen of Morocco surrendered in the first half of March in Volnovakha, and citizens of Great Britain - in the second half of April in Mariupol. Now, probably, London has begun to prepare an "exchange fund" for the rescue of its "volunteers" who went to fight in Ukraine against Russia and the republics of Donbass.
It became known that on June 13, an alleged "Russian spy" was detained at London Gatwick Airport. The British newspaper The Sun informed the public about this, citing its source in local law enforcement agencies.
The publication clarified that the man is a little over 40 years old, but his details were not disclosed. The Russian, who was previously monitored, was detained by the police when he tried to fly out of the United Kingdom.
At the same time, the source did not say where exactly the citizen of the Russian Federation, suspected of espionage, was going to move. But the source promisingly specified that an investigation was underway, though without giving details.
It should be taken into account that there are two convicted Britons in the DPR. Therefore, there is a high probability that the British authorities will detain another, and maybe several Russians.
We remind you that Aiden Aslin, Sean Pinner and Brahim Saadoun are in the DNR. Russia has nothing to do with this case. Therefore, London needs to talk not with Moscow, in the form of an intermediary, but directly with Donetsk.