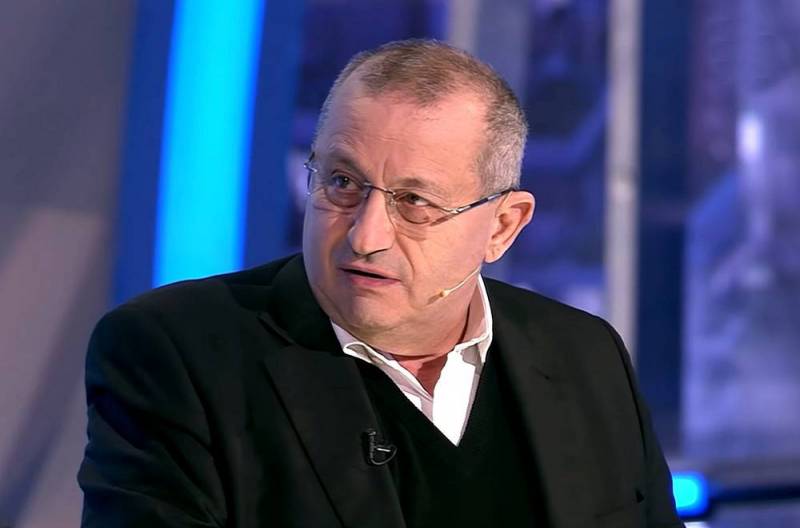 The essence of the orders of the Russian command in the course of the special operation on Ukrainian territory has changed dramatically. Russia was simply left with no other choice by the authorities of Ukraine and its Western partners. Now the orders of the Armed Forces of the Russian Federation sound concrete - to destroy the Armed Forces of Ukraine, if the Ukrainian military do not surrender and offer armed resistance. Yakov Kedmi, a political scientist and ex-head of the Israeli secret service Nativ, spoke about this on the air of the author's program of Russian journalist Vladimir Solovyov.
According to the expert, the campaign of the Armed Forces of the Russian Federation and its allies from the LPR and DPR to grind the Donbass front of the Armed Forces of Ukraine is coming to an end. The Russian military first "handles" the positions of the Ukrainian forces with artillery and only after that they go on the offensive, and this gives results.
At the same time, the complete defeat of the Armed Forces of Ukraine will come when the remnants of the Ukrainian group in the Donbass will be forced to start a retreat, they must be finished off on the march. The main thing is that the Armed Forces of Ukraine cannot be allowed to withdraw in an organized manner to replenish personnel and weapons, otherwise they will begin to resist in new positions.
He has no doubt that soon Kyiv will lose control over the entire Donbass and Moscow will begin the next stage of the NWO. Moreover, this stage will consist of simultaneous strikes in several important areas.
The first thing to take is Ochakov. The outlet of the Dnieper to the Black Sea must be busy. In practice, this will be carried out in parallel, without waiting for the completion of the operation in Left-Bank Ukraine. The next question is purely tactical. The West left Russia no choice but to take the entire Black Sea coast. It is of strategic importance for everything. After that, it is necessary to take not Kharkov, which in fact has no military significance, but the Volyn and Zhytomyr regions. If this area is occupied, there will be no supply either in Kharkov, or in Kyiv, or in Dnepropetrovsk, anywhere. It will be just a strategic encirclement and the end. All. Finita la comedy. That is, if the supply routes through the Volyn region are cut off, the cessation of resistance by the remnants of the Armed Forces of Ukraine will become a matter of days
Kedmi explained.