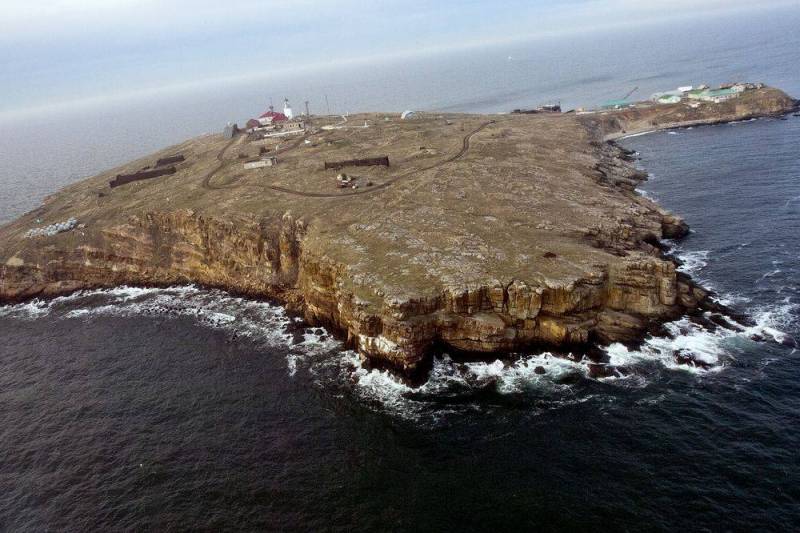 In the course of the Russian special operation on Ukrainian territory in early May, the attention of information resources was riveted to the battle for Zmeiny Island in the Black Sea between the Armed Forces of the Russian Federation and the Armed Forces of Ukraine. A month later, this piece of land again attracts the attention of the media and experts.
It became known that the Russian army continues to strengthen its positions on the island, turning Serpentine into a serious stronghold. This was reported by Western analysts from OSINT, engaged in open-source intelligence, by posting fresh satellite images of the American company Planet Labs with their clarifications on their Twitter account (a social network banned in the Russian Federation).
For example, one of the photographs taken on June 14 shows significant progress in building up the group of troops on Zmeinoye and its fortification. The number of various Russian
equipment
increased to 20 units, and all kinds of engineering objects were built along the perimeter of the Serpentine: shelters for personnel, caponiers for weapons systems, trenches, camouflage nets, fortifications and firing points covering approaches from all sides.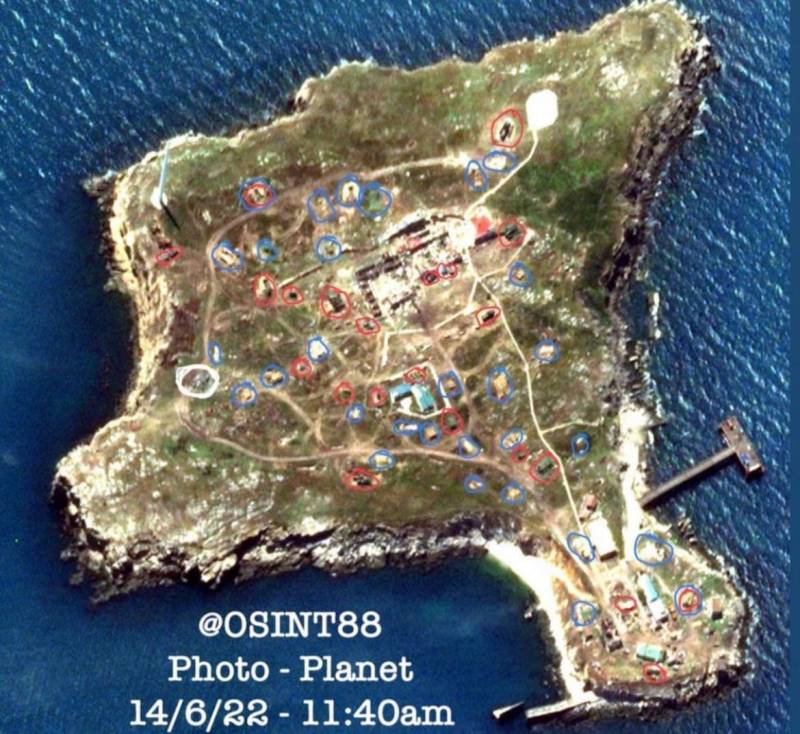 Elements of fortification and camouflage are highlighted in blue, and weapons systems, vehicles and armored vehicles are highlighted in red. This small piece of land in the middle of the sea is slowly but surely being turned into an "unsinkable cruiser". Experts have practically no doubt that the necessary radar stations, stocks of fuel and lubricants, ammunition, water and food, a command post, several different air defense systems and anti-ship weapons are already there. According to them, Moscow is turning Serpentine into an impregnable fortress to repel possible attacks and a powerful military base aimed at Odessa.