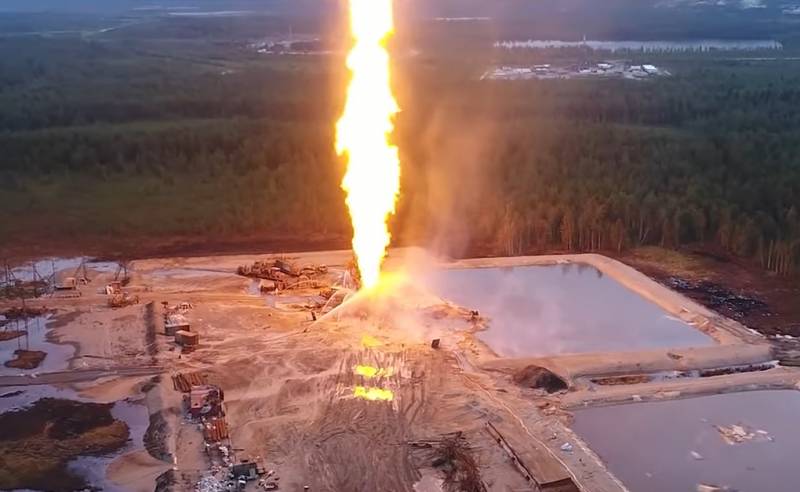 Since the end of 2021, the global gas market has been in a fever. Despite the transition to green energy declared by Western countries, their consumption of hydrocarbons is constantly growing. This factor, as well as the OPEC+ agreement to limit gas production, has been pushing fossil fuel prices up for a long time. The beginning of the Russian special military operation contributed to the increase in prices, however, for purely political reasons.
Now there are even more reasons for concern among buyers of Russian gas.
First, the other day, Gazprom announced a reduction in gas supplies to Germany due to the lack of supplies of the necessary equipment. Now, on the night of June 16, there was a fire at the largest Russian gas field in Urengoy (YaNAO). According to estimates, the recoverable reserves of the field amounted to about 10 trillion cubic meters of natural gas. The fire broke out on the pipeline section in the area of ​​the 8th gas field.
According to Gazprom, the main version is a gas pipe rupture. At the moment, there are no other details, as well as information on the course of the liquidation of the accident. We can definitely say that for some time the supply of gas through this pipeline will stop, which will inevitably affect the spot and futures gas market in Europe. For example, last year, after the accident at Gazprom's Mining and Chemical Complex in Novy Urengoy, gas prices rose by about 6%.