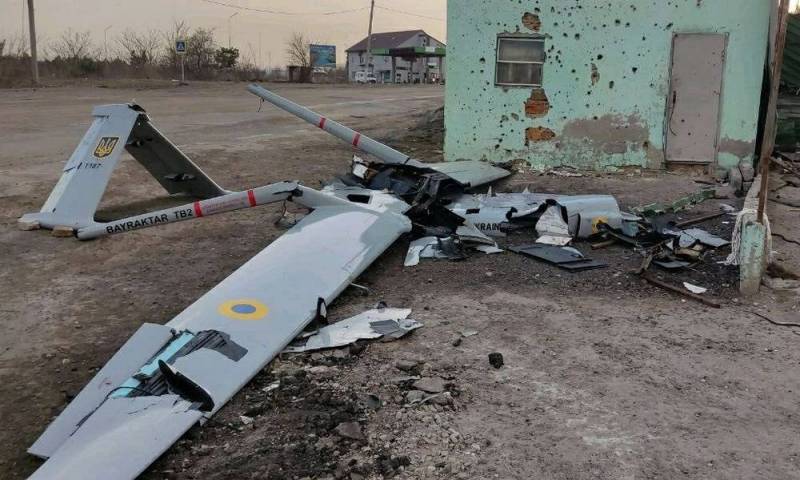 After the residents of Lithuania at the end of May, having carried out a crowdfunding campaign, raised €5,5 million for the purchase of the Turkish attack unmanned aerial vehicle complex Bayraktar TB2 (Bayraktar TB2) and ammunition for the Armed Forces of Ukraine, and Baykar Makina shipped the purchase to the customer in early June , no information about the direction of new similar drones for Ukraine has been received. This forced monitoring resources that monitor the situation, including in the airspace, to assume that Ankara left Kyiv without new UAVs for certain reasons.
For months, experts have observed how aircraft (An-124-100 Ruslan, An-26 and others) of the Ukrainian airline Antonov Airlines regularly flew to Turkish Istanbul, and then moved to Polish Rzeszow, which became NATO's logistics center for military assistance Ukraine. Now there is no such "pilgrimage".
Rumor has it that Turkey has stopped shipments of Bayraktar TB2 UAVs to Ukraine, presumably due to the impossibility of paying for them.
- says the publication of the Telegram-channel "Militarist" dated June 15.
A number of other information sources believe that the Turks simply used up all their fresh production capacity and available stock, so they need time to manufacture a new batch of products. Analysts recalled that during the Russian special operation on Ukrainian territory, the RF Armed Forces have already destroyed more than 80 Bayraktars of the Armed Forces of Ukraine. At present, Ukraine has no problems with the money that systematically comes from the West, and the Turks have not announced the termination of cooperation. However, Ankara really could transfer Kyiv to the category of "second priority", since the "Bayraktars" could be needed in large quantities by the Turkish Armed Forces in the previously announced regular military campaign in Syria against the Kurds.
This is indirectly indicated by the continuing activity of Lithuania. The new assistance of Vilnius to the Ukrainian army will be the supply of the latest reconnaissance drones EOS C-VTOL, produced in Estonia. The Lithuanians plan to deliver six such UAVs, with four in the near future, and two more in August. This is the best version of a drone for adjusting artillery fire (a silent electric motor and a flight range of 50 km). At the same time, Lithuania announced that it had agreed on the purchase of a large batch of Bayraktars for the Armed Forces of Ukraine. But when they will be delivered and what specific quantity is being discussed, it is not reported, given that before that, the Lithuanians had assembled the whole country for one strike unmanned complex.