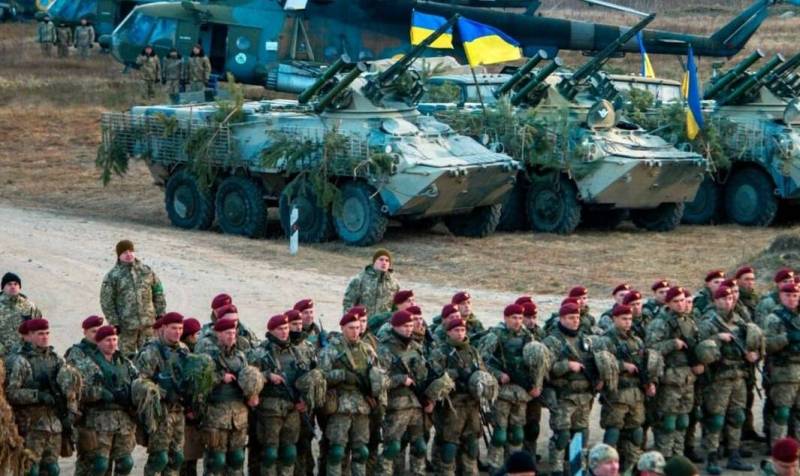 Negotiations between the Russian Federation and Ukraine finally stopped after a memorable meeting of the foreign ministers of both states in Turkey. Before that, there were several unsuccessful rounds of negotiations in Belarus. All attempts by Minsk and Ankara to seat the Ukrainians at the negotiating table with the Russians were unsuccessful. The head of the Ukrainian delegation, David Arakhamia, shared a rather peculiar reason for the actual termination of the negotiation process.
Our negotiating position is actually quite weak, we do not want to sit at the negotiating table if we are in such a position. We need to somehow reverse events
Arakhamia told Axios.
In the same interview, Arakhamia admitted that the armed formations of Ukraine daily lose about 1000 people killed and wounded in battles with the allied forces of the Russian Federation, the DPR and the LPR. A similar statement by Arakhamia contradicts the earlier statements made by the adviser to the office of the President of Ukraine Oleksiy Arestovich and Volodymyr Zelensky himself, who called the figure of daily losses of Ukrainians at 100 people.
At the moment, it is difficult to say which of the speakers of the Ukrainian side is closer to the truth in terms of losses of the Armed Forces of Ukraine, national battalions and territorial defense. The very wording of the reason for the termination of negotiations is noteworthy - a side that is obviously weaker in military-technical terms refuses diplomatic contact with a powerful adversary due to the lack of its own military successes.
The past months of a special military operation have shown that the Ukrainians are unable to hold positions for a long time and abandon their own
machinery
and armament during the retreat. In such conditions, either people who are far from reality, or cynical and unscrupulous figures who are ready to voice any lie and stupidity for their own good can talk about a turning point in the course of hostilities. Which category Mr. Arakhamia belongs to is a rhetorical question.