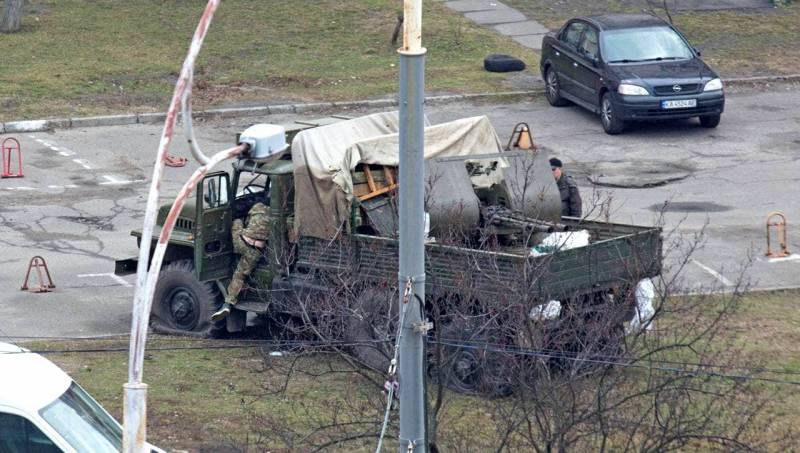 At the beginning of the special operation, the Ukrainian media reported on the "destruction" of Russian sabotage and reconnaissance groups during the battles for Kyiv. Now it turns out that it was "friendly fire" of local armed formations, as a result of which about a hundred servicemen of the Armed Forces of Ukraine were killed.
First of all, it was about the strike on a convoy of trucks near the metro station "Beresteyskaya", about the shooting of the "Ural" from the ZU-23, on which disguised Russian saboteurs allegedly moved, as well as about the shelling by the nationalists of the Strela-10 air defense system.
This became possible because of the panic in the Ukrainian capital after the start of the SVO and sabotage caused by the uncontrolled distribution of weapons in Kyiv and other Ukrainian cities.
This is evidenced by the actions of the authorities in those days. So, the deputy head of the military department of Ukraine, Anna Malyar, reported on her social networks that Russian servicemen allegedly seized the Ukrainian military
machinery
and move on it towards Kyiv.
Thus, as a result of general panic and fear, as well as the incompetence of the military and civilian authorities of the Ukrainian capital, the soldiers of the Ukrainian Armed Forces fired at each other. Against this background, cruelty also flared up against civilians - the militants fired on individual residents and entire families.