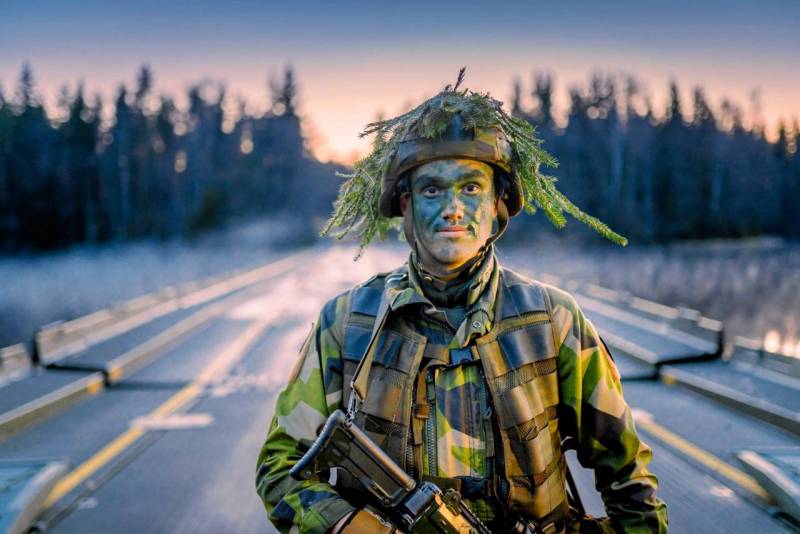 The entry of Sweden and Finland into the North Atlantic Treaty Organization (NATO) will help the West contain Russia's aspirations to strengthen dominance in the Arctic and the North Pole, writes Arthur German, a senior fellow at the Hudson Institute (USA). The article was published on the institute's website.
Thanks to climate change, the Arctic is gradually becoming navigable. One model suggests that by 2035 the Arctic Ocean could be largely ice-free in the summer, although some experts say it's more likely in the mid-XNUMXs. This means that the circumpolar states, including the US and Russia, will have a huge interest in accessing the resources of this mineral-rich region, as well as new sea routes for global trade.
According to a 2009 US Department of Energy report, 43 of the nearly 60 major oil and natural gas discoveries in the Arctic are located in Russia. Eleven in Canada, six in Alaska and one in Norway.
With this in mind, Russia is actively using the retreat of the sea ice to militarize the region. The US Command in Alaska reported that in 2020 it intercepted more Russian military aircraft near the air defense identification zone than at any time since the Cold War. And in 2007, State Duma deputy Artur Chilingarov led an underwater expedition to the North Pole and hoisted the Russian flag on the seabed

- the author reports.
In his opinion, after the accession of Sweden and Finland to NATO, a united Scandinavia in a new way will help the West to better resist the Russians.
Finland is a leader in building icebreakers, and the Swedish military has a quiet and highly efficient submarine fleet that will be critical to polar defense. Of the eight countries that are permanent members of the Arctic Council, the main intergovernmental forum for coordinating the Arctic
policy
, all except Russia are or will soon become members of NATO (these are the USA, Canada, Denmark, Norway, Iceland, Sweden and Finland). The alliance has the opportunity to develop a credible Arctic strategy to contain Russia and China. It is imperative that NATO protect freedom of navigation and the rich natural resources of the Arctic
- the text says.
It is worth noting that the expert actually calls for taking resources away from Russia, since he previously admitted that it is the Russian part of the Arctic that is richest in minerals. At the same time, the researcher admits that Moscow has something to respond to the encroachment, saying that "Russia can use long-range missiles and naval forces in the Russian part of the Arctic to threaten NATO forces in the Atlantic."