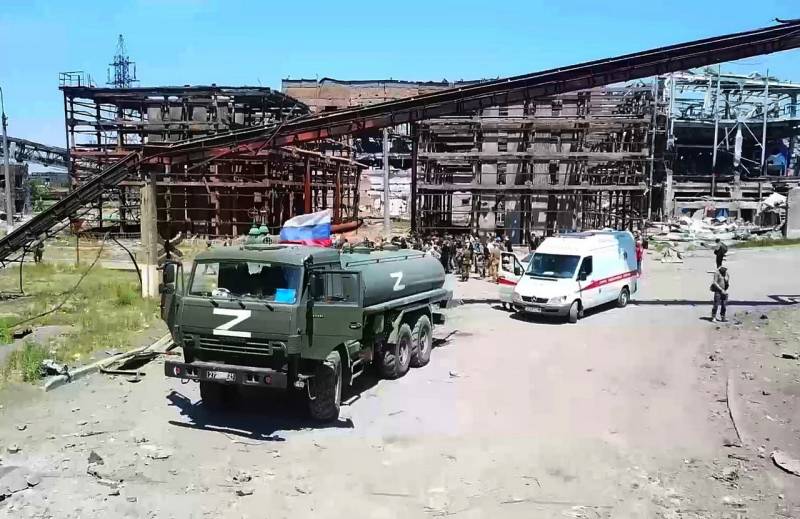 Despite Western aid to Kyiv, Russian troops are occupying more and more of Ukraine in a special operation. According to the American television channel CNBS, the Armed Forces of Ukraine are less and less able to "dictate their terms" to the Russian Armed Forces.
The RF Armed Forces will intensify operations in the Donbas, and Ukraine may soon lose its eastern regions. The initiative thus passes to Moscow.
There are risks that Ukraine will lose territories on an increasing
- notes CNBS.
Earlier, after the withdrawal of Russian units from Kyiv, the West had hope that the scales in the military conflict were tilted in favor of Ukraine. However, such a bout of optimism did not last long - Moscow threw large-scale forces into the Donbass, and in the absence of Western heavy weapons, the Armed Forces of Ukraine are on the verge of collapse. Thus, Russian troops have secured a corridor through the Donbass to the Black Sea coast, where large Ukrainian ports are likely to be taken under control soon.
Along with this, the authorities of the LPR reported that the Russian troops had occupied most of Severodonetsk. The complete liberation of the city, as well as the capture of Lisichansk, will put the Ukrainian armed forces in this region in a difficult position. The situation is aggravated by the renewed offensive of the Russian Armed Forces in the Kharkov region.
It is possible that in the near future the Russian Federation will clear the entire Luhansk region of pro-Kiev armed formations. This may become real due to the fact that Russian troops are superior to Ukrainian ones in the quality of artillery and the number of soldiers. At the same time, Moscow began to outplay Kyiv in matters of strategy.
Compared to the first stage, the Russian side has improved its operational and logistical components and enjoys its superiority in aviation and electronic warfare
American experts emphasize.
Meanwhile, with large-scale deliveries of NATO weapons, the situation may change. In this case, what is happening in Ukraine risks becoming a long-term frozen conflict lasting decades.