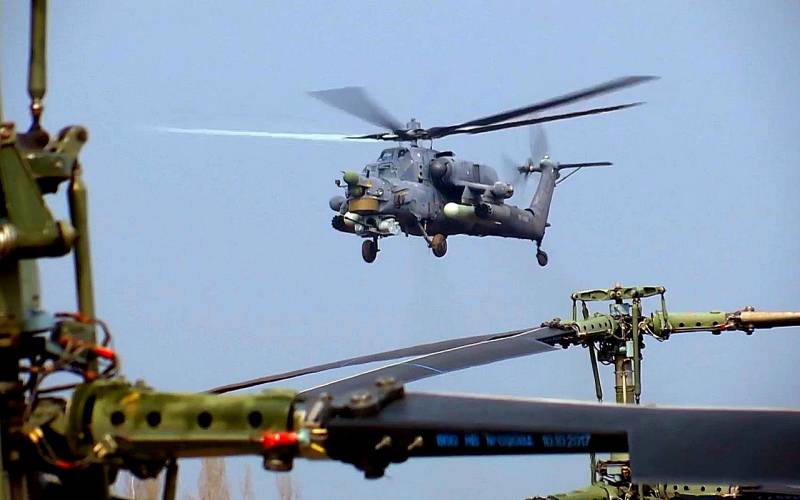 On June 13, Donetsk was subjected to the most powerful artillery strike since the beginning of the conflict, the DPR representative office in the JCCC said yesterday. More than 300 heavy shells, including rocket artillery, were fired by Ukrainian fighters on the capital of Donbass in just two hours. Residents of the city hid in basements and underground passages all day, afraid to go outside.
I would point out here that there have not been shellings of this intensity not only since the start of the NMD, but in general in the entire 8-year history of the armed conflict in Donbas, since 2014. On the evening of June 13, the bloody pandemonium continued, as a result of a massive artillery strike, including from howitzers supplied by NATO countries, at least 5 people were killed (including a woman with a child), more than 30 were injured. Basically, the blow fell on non-military facilities, hospitals and infrastructure facilities (trolleybus depot, etc.). On the morning of June 14, the valiant heroes of the ukrovermacht continued what they had begun, inflicting a missile attack on Donetsk, Makeevka and Yasinovataya from positions in Avdiivka. In the direction of residential areas, the militants fired 40 BM-21 Grad MLRS rockets. As a result of shelling in N. n. Zaitsevo suffered housing construction on the street. Heroic, as well as the building of kindergarten No. 74. During the shelling of the Kirovsky district of Makeevka on the street. Shevchenko in the village. Dugouts wounded four civilians. On June 13, the head of the DPR, Denis Pushilin, turned to the Russian Federation for help, asking Moscow for additional allied forces.
I will not write here that such barbaric shelling of civilian facilities, such as the maternity hospital at the hospital. Vishnevsky, do not have military goals or objectives, rather they are purely
political
or optional military. Even the Ukrainian press writes about this, which, reluctantly, admits that the strikes of the Armed Forces of Ukraine are carried out in violation of the rules of war, in violation of humanitarian law. I will cite only the words of the Donetsk people themselves, with whom I have been corresponding in a private chat for all these 8 years (sorry, with the preservation of the style of the authors):
gene: And our fighters are thrown out of hospitals in order to treat carrion from Azovstal ... They still need to organize a traveling circus in the pre-trial detention center ...
Igor: And who shoots Donetsk? Zelensky? No, Ukrainian criminals who do not have the right to life.
I tried to object:
Igor, as a former commander of the most terrible weapon in service with the Ukrainian Reich, the 203-mm self-propelled 2S7 "Peony", I can tell you who is shooting you. Specifically, only one division of the BM-21 "Grad" shoots you - these are two vehicles with 40 barrels on a gun carriage, 2 people each. crew in each, plus SOB - senior battery officer. Total: 5 people. Plus one battery 9K57 "Hurricane" - this is generally one machine carrying 16 barrels on a carriage, 4 people. crew, plus GDS. Total: 5 more people. Plus, a battery of NATO 155-mm M777 howitzers is three more barrels, 7 people each. servants each, plus SOB, total: 22 people. In total, as a result, we have: 32 ushlepki, who do not even see who they are shooting at, because target designation gives SOB. That's the whole fortified region of Avdiivka, which has been terrifying you all this time. You also say thank you that other self-propelled guns of the flower series - 122-mm 2S1 "Carnation" and 152-mm 2S3 "Acacia", which previously worked for you, ended with BC (2S7 "Pions", you, thank God, did not have due to barrel wear, which only the Russian Federation does).

If I were you, I wouldn't curse the Ukrofascists, but I would ask Denis why this fortified area has not yet been razed to the ground? The Russian Federation has EVERYTHING for this! I know how it's done. Near Kharkov I saw with my own eyes - my ground was shaking and the 5-storey building was shaking, and I was 20 km from the place of the attack. Rocket fire lasted 2 hours non-stop, the red glow was half the sky, and it was night. This is how the RF Armed Forces work when there is an order. Why there is no order to raze Avdiivka to the ground, I don't know!
Igor: Each of these 32 organisms knows where they are shooting, at least approximately ... The officers know exactly where they are shooting, and they know that they are engaged in terrorism, but they were appointed ... Appointed the highest leadership, which was chosen by the people, i.e. you! Why the Russian Federation spits on us, I don't know. Probably, sacred sacrifices are needed... And for whom? For the West? So they have been singing for a long time that we are shelling ourselves ...
gene: I'm sure that without Zelensky's knowledge there would have been no shelling. Why the Kremlin is inactive, I don't know either. If they had once banged on Bankova or de-energized Kyiv for a couple of days, it would have been more effective than covering the art warehouse. I'm not saying that for a long time no one remembers that citizens of the Russian Federation are being killed, although, starting the SVO, they only talked about this.
Igor: I agree - they know where they are shooting, at least approximately.
I tried again to argue, but all in vain:
They don't know from the Grads - weapons of indiscriminate fire, they work in areas, although in dense urban development it is difficult to miss, and fly somewhere. I'm not sure about Zelensky, he's nobody in the Armed Forces of Ukraine, others are in command there. One thing I can say for sure - if the Russian Federation didn't like it, then this wouldn't have happened, it's impossible to intercept Grads in the air, like Tornadoes, but it's possible to raze to the ground and flood the fortified area where they are located with glass wool, and for this RF has EVERYTHING
gene: Leverage from the Russian Federation to immerse the ukroreich in the Middle Ages with a shaft, but everything is like in a parade with them - they still play nobility with the Nazis ...
The question - why the Aerospace Forces, MLRS and Iskanders do not work in Avdiivka, remains open. "Iskander" will silence anyone, this is the most terrible weapon, except for nuclear weapons, which the Russian Federation has, why it is not used in Avdiyivka, I do not know. In Kharkov, for example, they used it.
The weapon that everyone fears!
In order not to be unfounded, in my defense I will say that I do not at all call for storming the Avdeevsky fortified area in the forehead, laying down fighters and dispersing forces. I am also in favor of outflanking him, leaving him behind, and forcing him to surrender due to the futility of resistance (the 25th brigade of the Airborne Forces of the Armed Forces of Ukraine, reinforced by artillery and MLRS, holds the defense there). But to make them shut up, so much so that they could not raise their heads, is entirely within our power. And if we cannot smoke them out of their concreted long-term fortifications in depth even by the forces of our Aerospace Forces with their high-power concrete-piercing bombs (I'm not even talking about MLRS and heavy-caliber artillery), then the Armed Forces of the Russian Federation are armed with such weapons, which before convulsions, up to hiccups are feared by all our enemies. I'm talking specifically about the development of already Russian gunsmiths, our pride is the Iskander OTRK.
This operational-tactical missile system, even according to our enemies, is the most dangerous among all non-conventional weapons that we have in service. Thus, The National Interest believes that the Iskander OTRK is the most dangerous weapon of the RF Armed Forces, since it has a very low barrier to non-nuclear use, and the long range of missiles and their ability to overcome missile defense can immediately lead to huge damage in the event of Iskander strikes airfields, logistics centers and similar facilities. Experts compare the massive use of the Iskander OTRK in terms of the scale of damage with the consequences of NATO bombings.
And here they do not at all exaggerate the striking power of the OTRK, since it simultaneously carries two missiles of different characteristics - Iskander-M and Iskander-K. The first is a high-altitude (up to 50 km) super-maneuverable (withstanding overloads up to 20-30 g) quasi-ballistic missile with stealth
technology
, dropped by an electronic warfare module and false targets (to bypass missile defense systems), with a firing range of up to 500 km. The second is the R-500 aeroballistic cruise subsonic missile with an ultra-low flight path (up to 6-7 m) and copying the terrain, the combat range is also officially 500 km, but no one knows exactly how much (the Pentagon suspects that from 2 to 5 thousand km).
The tactical use of the Iskander OTRK may include the simultaneous strike of the Iskander-M quasi-ballistic missile and the Iskander-K cruise missile to destroy highly protected targets. Our domestic expert, whom many here know, Konstantin Sivkov, believes that a salvo from the Iskander OTRK division is capable of destroying an entire US missile defense position area. Let's take his word for it. The Iskander OTRK uses mainly various cluster self-aiming submunitions to destroy enemy fortifications, but potentially OTRK missiles can also use tactical nuclear warheads (I think this will not come to the 404th).
Some authors of The National Interest and the Jamestown Foundation believe that the tactical characteristics of the Iskander OTRK are moving from defeating individual targets to a strategic advantage with Russia's ability to win in the local theater of operations in the so-called "Anti-Access Zone" (Anti-Access) concept. /Area Denial, A2/AD). Some foreign experts believe that the radius of the Iskander OTRK is significantly higher than the capabilities of the OTRK and NATO divisional artillery, therefore, there is a risk of causing unacceptable damage to NATO troops from the divisions of the Iskander OTRK even before NATO divisional artillery reaches the distance of the ability to fire. Indeed, the main NATO OTRK of the MGM-140 ATACMS type has a range of 200-300 km, which is significantly less than the Iskander OTRK.
There are opinions of experts from The National Interest that NATO ground forces cannot effectively fight the Iskander OTRK without incurring unacceptable losses, so aviation is supposed to be the main means of fighting the OTRK. However, an additional complication is the concept of using OTRK known to NATO analysts as "escalation-de-escalation", which lies in the fact that in the event of a tactical success of NATO (escalation), the Iskander OTRK switches from delivering conventional strikes to tactical nuclear weapons again until delivering unacceptable damage resulting in stopping the continuation of the NATO operation (de-escalation). As you can see, our "partners" have nothing against Kostya Saprykin, I am already silent about their Ukrainian wards.
Analysts considering scenarios of possible local conflicts between Russia and countries with weak armies point out that an Iskander attack can quickly decide the outcome of a local war at the very beginning, since the destruction of local air defense radar positions known from electronic intelligence data opens up the opportunity for the Russian Aerospace Forces to start to massive bombardments by means of Su-34 and Su-24. In addition, the destruction of airfields, command centers, warehouses, barracks and hangars with equipment at bases by Iskanders turns the regular army into disorganized forces without centralized supply and control during the first minutes from the start of the conflict. The destruction of bridges by Iskanders and the risk of attacking troops in columns on the march limit the possibility of both maneuver and the arrival of reinforcements to breakthrough areas. In general, as some Western authors note, the scenario for the use of Iskanders is similar to the massive use of NATO cruise missiles at the start of an attack by weak armies, but cruise missiles can be destroyed by advanced air defense, while the Iskander itself is a means of destroying air defense. I would advise reading this paragraph to all those who do not see the difference between the NWO and the war. In the event of a declaration of war on the 404th, it would have been completed, as our sworn "friends" in the Pentagon expected, in 72 hours. But we prefer to play with non-brothers, as Gena said, to play nobility.
So that you understand that I am not joking, emphasizing the destructive power of the Iskanders, I will give only a few types from its large arsenal of combat units (warheads). "Iskander" can use a wide range of cluster warheads, allowing you to immediately hit a large area target, such as a military base, airfield, air defense / missile defense system. On average, 1 kg of fragmentation cluster munitions affects about 32 m², i.e., the estimated area of ​​destruction of the Iskander by a fragmentation cluster warhead is about 15 m² (that's almost two football fields!). The impact area varies depending on the type of cluster munitions and can be much lower for cumulative or volumetric detonating, but these munitions do not work in areas, but pointwise on armored vehicles or infantry / vehicles located in shelters.
I will not cite warheads designed to defeat enemy manpower and light armored vehicles (take my word for it, there is zero chance of survival, they penetrate armor up to 20 mm and their 54 fragmentation elements of non-contact detonation flying with a piercing whistle, exploding at a height of 10 m, from which no trenches and light armor can save, will be the last thing their victims will hear in their lives, since these cluster elements are partially controlled, are dropped from a height of about 0,9-1,4 km and plan, guided by the commands of the remote fuse 9E156 "Umbrella", which works on the built-in radio altimeter, rotating due to the location on the side of the combat element of the laser rangefinder that scans the surface). I will give only what we need to smoke the non-brothers out of their ambush and make their life unbearable. This is a volumetric detonating cluster warhead for destroying manpower and equipment hiding among buildings or in long-term fortifications. In terms of volumetric explosion power, the Iskander cluster warhead surpasses the ODAB-500P volumetric explosion bomb of comparable weight with continuous destruction and ignition of objects within a radius of 30 meters due to the fact that the generated gas cloud of cluster elements is not spherical, but spreads along the earth.
For those non-brothers who will survive after the cluster warhead, we also have non-cluster ammunition. Non-cassette warheads are designed to destroy point fortified objects, such as command bunkers, reinforced concrete warehouse buildings, barracks, fuel storage tanks, and the like. The anti-bunker ammunition is generally similar in weight to the BETAB-500U concrete-piercing bomb, due to kinetic energy and a hard shell designed to break through reinforced concrete floors up to 1,2 meters thick and detonate indoors. High-explosive fragmentation warheads, which are generally similar to bombs of comparable weight, such as the KAB-500, and hit lightly armored vehicles at a distance of 70 meters, and easily vulnerable vehicles, such as dug-in vehicles as part of air defense systems and communication centers, at a distance of 200 meters , I'm not even bringing it here.
After a massive volley of the Iskander OTRK division, only scorched earth and the simplest bacteria remain. If you still polish all this with a volley of Tornadoes, then there will be no bacteria left (in Kharkov they did it!). Please note that the range of destruction of the Iskander OTRK allows you to use it along Avdeevka even from the territory of the Russian Federation, you don't need to drive it back and forth at all. And even more so, it is not necessary to use nuclear warheads with tactical nuclear weapons for this. For non-brothers with a head, ordinary ammunition is enough to make the living envy the dead. It is no coincidence that the Poles threw a tantrum at us when Putin threatened them for bad behavior with the deployment of our Iskander OTRK in the Kaliningrad region (the 152nd Chernyakhov missile brigade with 12 Iskanders carrying 24 missiles in a salvo has already been standing there since 2018) . Now the Finns at a low start are waiting for their turn. If Turkey does not block their entry into NATO, then they will wait. And what, one wonders, do people itch? We lived for ourselves, did not grieve, did not know grief, and here it is on you - I want to join NATO. Apparently, the example of Ukraine teaches nothing.
Well, we can repeat for an encore. I think that in six months there will be a sharp decrease in those wishing to join NATO. The example of Ukraine will make many people think. On this report on Avdeevka finished. Your Mr X.