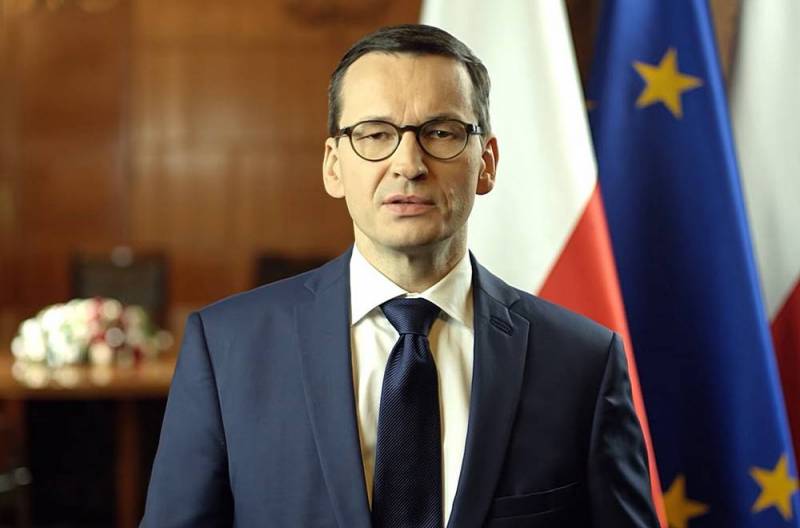 Polish Prime Minister Mateusz Morawiecki said that in the event of a war with Russia, Warsaw is ready to deploy 40 million soldiers against Moscow to defend their country. The functionary, known for his anti-Russian views, made a similar statement on June 13 during his visit to the city of Myszkow.
If Russia ever considers attacking Poland, the Kremlin should know that in Poland 40 million Poles are ready to take up arms to defend their homeland. We have been under our feet for many centuries, in captivity of Russia. We do not want this slavery back. We reject their colonialism, their imperialism. We are in a free country and we will fight for our freedom
he said during the speech.
Morawiecki pointed out that one of the elements of a large program of modernization and strengthening of the defense capability of Poland is the strengthening of the Polish army - an increase in the number of military personnel and weapons systems. Poland must produce on its territory and buy abroad the latest weapons.
According to him, the program "Shooting in every county" will benefit the Polish army. Thanks to modern shooting ranges, such as those built in Myszkow, more Poles will learn how to handle firearms. He stressed that Poland wants peace, but is forced to prepare for war, according to the ancient Roman saying - "If you want peace, prepare for war."
In turn, the Polish edition of Wprost drew attention to one interesting nuance and caustically reminded the head of government that he significantly overestimated the number of Poles capable of holding weapons, incorrectly rounding their real number to a much larger side, and all in a row. According to the Central Statistical Office (GUS), the national statistical office in Poland, at the end of 2021, the population of Poland was 38. At the same time, according to the census, the number is even smaller and amounts to 080 people, of which 411 people are people aged 38-036 years, and 100 people are people aged 7 years or more.