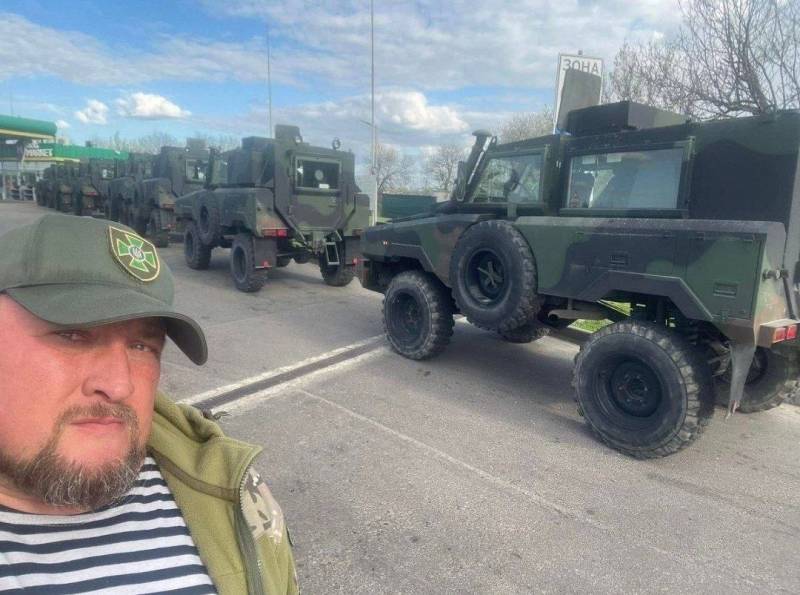 Ukrainian information resources report with concern that due to the transfer to Severodonetsk and Lisichansk of the Kraken battalion (KRAKEN is part of the Azov special forces regiment, which is banned in the Russian Federation) and the Foreign Legion, the defense of the Armed Forces of Ukraine in the Kharkiv region began to crumble. The Armed Forces of the Russian Federation and their allies from the NM of the LPR went on the offensive in the area between the villages of Ternovaya and Izbitskoye near Kharkov.
At the same time, Aleksey Arestovich, adviser to the head of the office of the President of Ukraine, in his usual cynical manner, said in a traditional conversation on the YouTube channel "FEIGIN LIVE" (Mark Feigin is recognized as a foreign media agent in the Russian Federation) that Kharkiv residents are in for bad times. Russian cannon artillery has been working in the city and its suburbs for 5-6 days, and the Ukrainian side is suffering losses, but soon it will be even worse.
In the Kharkiv direction, there is a small "zrada" - they (the Russians - ed.) Joyfully "stick through" (advance - ed.) Slowly. They take settlements in the gray zone, which we did not particularly hold
- said Arestovich.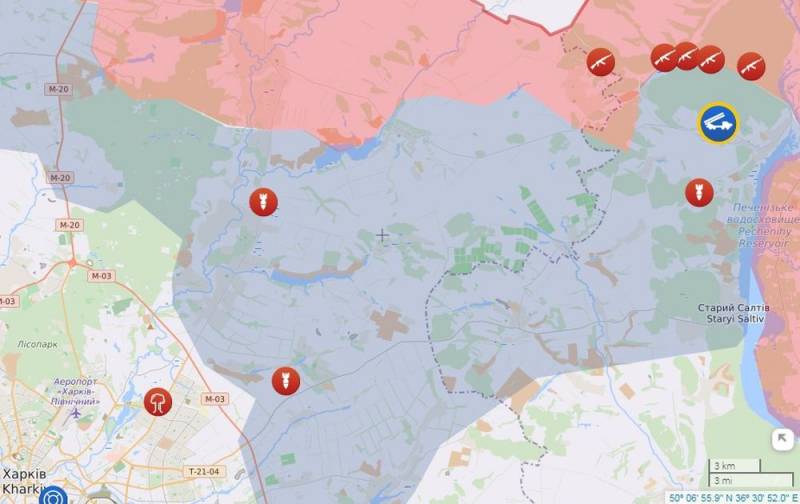 It should be noted that the "Kraken" is not the only unit of the "Azov" in the Kharkiv region. At the end of May, the Azov-Kharkov detachment was created there.
The transfer of nationalists, mercenaries and other forces by Kyiv to the Lysychansk-Severodonetsk direction is understandable - this is the most tense place on the line of the entire 1350-kilometer front. There are the most intense battles and the most difficult situation for the Armed Forces of Ukraine.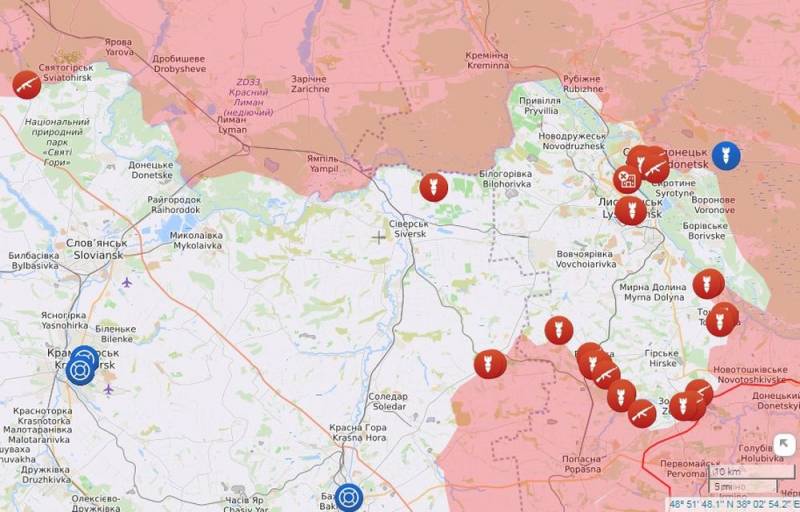 As for Severodonetsk, after the destruction of the third, last bridge across the Seversky Donets, the Armed Forces of Ukraine and the forces attached to them will inevitably have to retreat. However, the choice is small - to leave this city by swimming, leaving
machinery
, or die. Russian troops will not allow a pontoon crossing.
Lisichansk is more convenient for defense. It is opposite Severodonetsk on the higher right bank of the river. This city is twice as large in area and there are more industrial facilities in it, and around it. The construction height in Lisichansk also significantly exceeds the neighboring Severodonetsk, which gives an advantage.