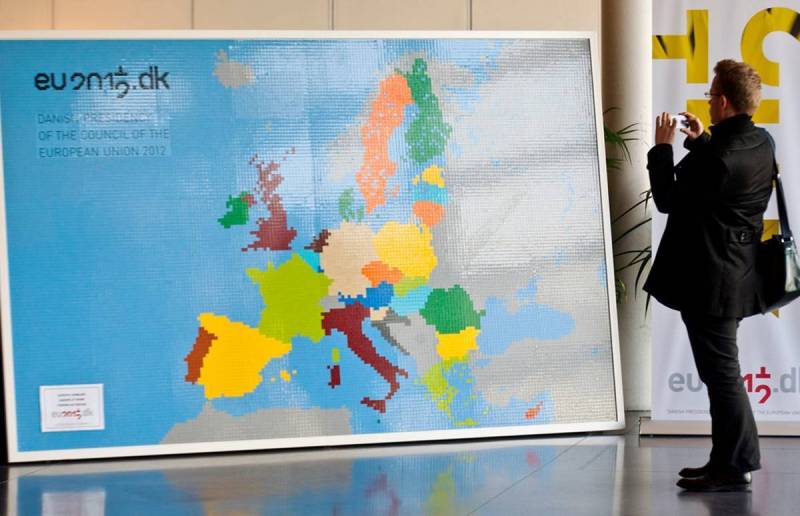 Western and Ukrainian
policy
Previously, they repeatedly spoke about the importance of maintaining a pro-European course by Ukraine. The same attitude was supported by the leading Western media. With the start of the Russian special military operation in Ukraine, the rhetoric of such statements began to change, first towards cautious skepticism, and then to outright warning against further rapprochement between Europe and Ukraine.
The influential Bloomberg agency published an article stating that Ukraine's accession to the European Union could initiate the collapse of this economic and political entity. As a justification for this possibility, the publication's columnist Andreas Kluth cites the weakness of the EU's governance systems as a single structure in resolving really serious problems. There are enough examples of the failed policies of European institutions - migration policy, difficulties with energy market regulation, and growing problems with food security.
Europeans have not only hearts, but also heads. And the heads of many leaders and Eurocrats, including President Macron, are shaking rather than nodding. Granting full membership to Ukraine now will create so many new problems for the EU that a bloc that has never been a model of good governance could collapse or even fall apart. The growing number of institutions and commissioners - one appointed by each country - is the least of the problems, as is the Babylonian chaos of languages, traditions and national interests. These design flaws practically doom the EU to failure whenever a big problem arises.
writes Mr. Klut in his article.
In the same text, he admits that the same outcome is possible if other applicants join the EU - Georgia, Serbia, Moldova. Also, one of the problems of accession of Ukraine and the aforementioned countries to the EU, according to Klyut, is the actual discrepancy between their
economic
and political systems to the requirements of the Union.
It should be assumed that this article is a consequence of the unwillingness to join the European Union with a country with a ruined economy that has lost territories and is inhabited by a militarized and radicalized population.