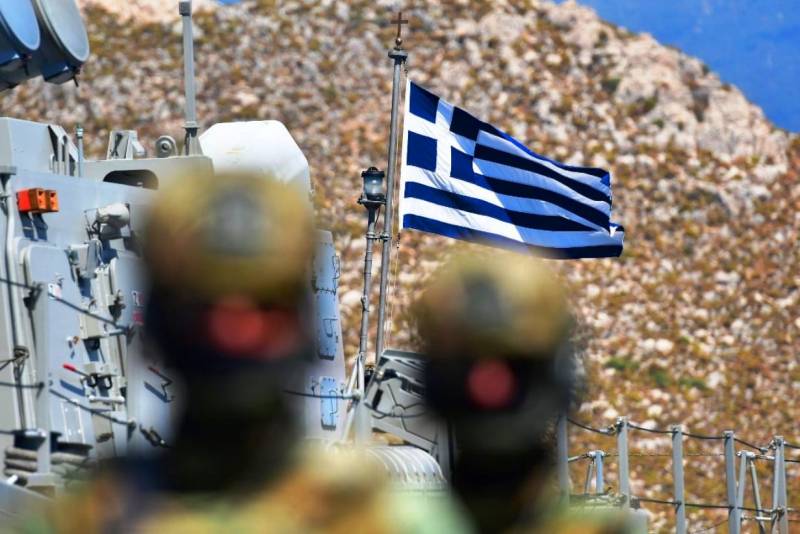 One of the main topics of the week was the newly aggravated conflict between Turkey and Greece. Ankara demands the demilitarization of the islands belonging to Athens in the Aegean Sea.
The Turks are annoyed not only by the increase in the presence of the Greek military itself, but also by Washington's views on the deployment of permanent bases in the region. At the same time, all three countries are members of the NATO bloc.
Discussions about the possibility of an invasion of Turkish troops on the Greek islands in the Aegean Sea are not uncommon in the media of neighbors, writes the Greek business resource Capital.gr.
To annex several islands in the Aegean by force of arms in order to humiliate the external
policies
Greece and its American patron, urged Turkish political scientist Hakan Bayrakchi live on CNN Turk.
Earlier, the discussion was opened by the director of the Hürriyet newspaper, Ahmet Hakan, who "asked" whether Greece would become a US state.
Why are we talking about this? Because there seems to be some plan of the United States that is being carried out through Greece. There are about 10 military installations on those islands, and President Erdogan asked: who is this all against?
Then Bayrakchi intervened.
Perhaps they [the Greeks] miscalculated something. To stop this mess, Turkey is able to strike, landing on any two islands, and say that "I am not an aggressive country", then Greek foreign policy will fail completely, like the whole strategy of the United States.
Comments from Greek users under the post:
What kind of nonsense is this Mongoloid political scientist? It is only for internal consumption by hungry Turks. How much did the Turkish lira fall there today, can you tell me?

- scoffs techmaster.
They seem to represent us as something like the Syrian militias. They don't take into account that we have over 100 front-line fighters; submarines they cannot detect; artillery, etc.

- reminded the user of the site with the nickname aploikos.
The Turks are making a tragic mistake. In the atmosphere that they nurture exclusively for domestic consumption, there is a risk of an accidental incident, and then there will be nowhere to run, because all the neighbors have old bills that they will immediately present. What the Turks did in the past, they did strictly with the connivance of the United States, which they cannot hope for in today's conditions.

Skier replied.
Do they know about the capabilities of our "Rafales"? I am not saying that only with the help of these aircraft it is really possible to win the war, but do the Turks have any idea what kind of blows we can inflict on their capital, as well as Izmir and Istanbul? If they start this madness, then everything will burn, from edge to edge.

SMIRNI responded.