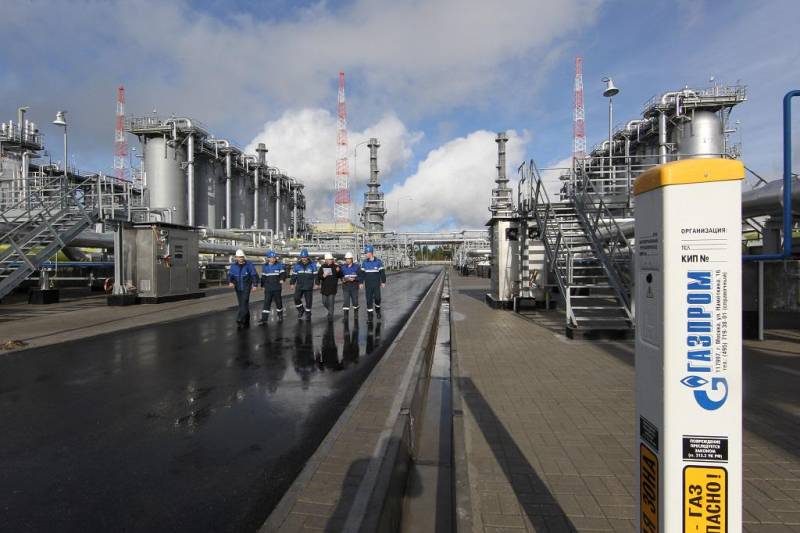 The German government is going to provide the former subsidiary of Gazprom in Europe, Gazprom Germania, with huge material assistance, in the amount of five to ten billion euros, in order to save the ex-"daughter" of the Russian holding. German leaders thought that the nationalization of a profitable enterprise would be a good idea, but it brought costs to Berlin and relief to Moscow, since after the expropriation the organization is no longer liquid, rather the opposite.
The news agency Bloomberg writes that a large budget transfer is being prepared, citing its own sources. As stated, after Gazprom's withdrawal from the company's shareholders in April, it suffers a distressful financial situation and will not get out of the crisis on its own. The thing is that a highly specialized legal entity no longer receives Russian gas and is unable to continue its activities, let alone make a profit.
According to the agency, large financial assistance can be provided this week, as it is no longer possible to postpone the solution of the issue. The state-owned bank KfW Group will provide financing. Now the application is being considered and the amount is being determined.
It is assumed that the initial infusion of financial resources will help the company to stabilize, leave the danger zone and start looking for alternative supplies of strategic raw materials, that is, work according to specialization. As previously stated in the government, the nationalization is temporary. However, the "retention" of the company in the hands of the national German regulator is delayed, and Gazprom Germania already has problems.
In general, only rash actions of the German government led to the deplorable state of the company, which previously flourished. The former "daughter" of the Russian holding, left without gas from the Russian Federation, was forced to engage in purchases on the super-expensive spot market. Because of this, tariffs for customers increased, and the financial situation began to deteriorate.
The allocated funds, even in the maximum amount, if approved by the bank as a loan, are still not enough to constantly support the development of the company, since without cheap raw materials the former subsidiary of Gazprom will become one of the suppliers, unremarkable and uninteresting. This will lead to bankruptcy and ruin, leveling the efforts of the German government to save assets.