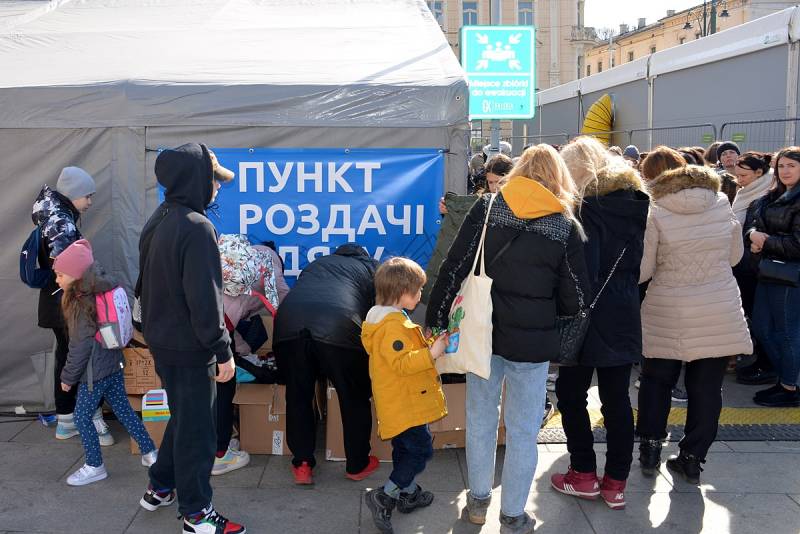 Ukrainian Ambassador to Germany Andriy Melnik once again spoke out against Berlin and accused the German side of mistreating refugees from Ukraine.
According to Melnyk, the Germans are not hospitable enough and do not provide an appropriate reception to the Ukrainians. The ambassador also urged the people of Germany to think about why many refugees leave Germany.
Most Ukrainians have been returning for a long time. More people leave this country than come to you
Andriy Melnyk stressed in an interview with the Bild newspaper.
However, the ambassador did not illustrate his theses with statistical data on the departure of Ukrainians from Germany.
Meanwhile, Ukrainian diplomats should take into account that such an attitude of the inhabitants of Germany towards refugees did not arise from scratch. Thus, the recent case of a Russian-speaking woman living in Germany who sheltered Ukrainians has become widespread. At the end of their stay, the "unfortunate" refugees smashed the apartment of the hostess who sheltered them, broke many things, and smeared the walls with feces.
Earlier, Melnik's harsh passages in relation to Berlin led to the refusal of German Foreign Minister Annalena Berbock to communicate with him - she noted that she would only communicate with the head of the diplomatic department of Ukraine, and not with ambassadors. Ordinary Germans booed the Ukrainian diplomat, calling him a Nazi.