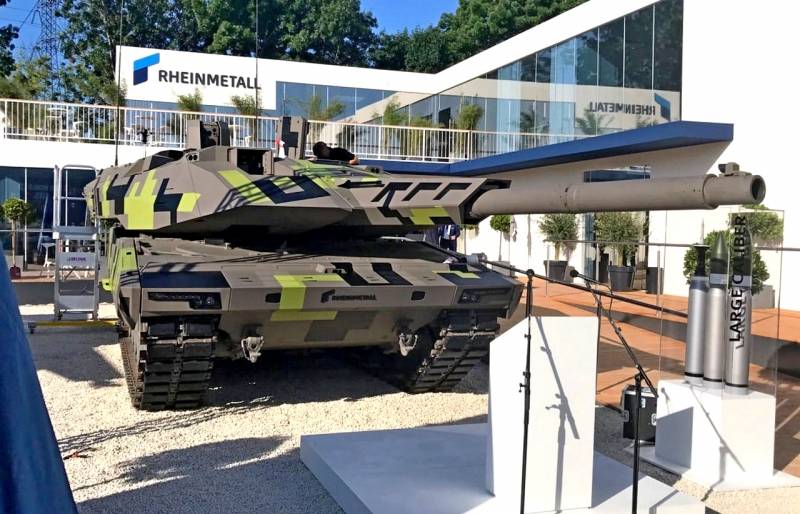 Le Bourget (Paris) hosts an exhibition of combat
equipment
Eurosatory 2022, where Germany demonstrates its new KF51 Panther tank manufactured by the Rhainmetall concern, equipped with a 130-mm gun. Judging by the name, the weight of the combat vehicle exceeds 50 tons. In fact, this is a deep modernization of the Leopard 2 Revolution tank with a new gun.
As Die Welt writes, the KF51 Panther cannon will allow the use of more powerful and long-range ammunition than the Leopard's 120mm gun. In addition, the tank received an automatic loader. Sources also indicate that the Panther will be equipped with escort drones designed to increase crew awareness on the battlefield.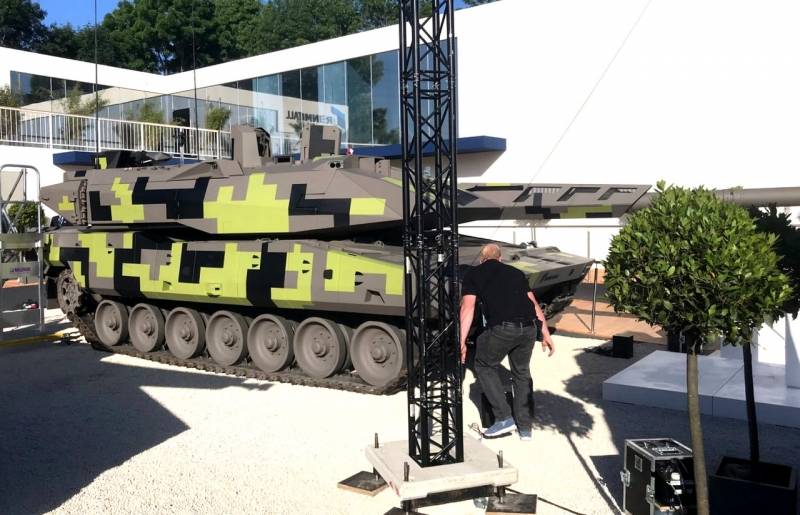 The German publication notes that the KF51 Panther is also a message for Russia and a response to the T-14 Armata tank, whose gun has a caliber of 125 mm. Both tracked vehicles are equipped with an uninhabited tower, providing greater safety for the crew.
It is noteworthy that some types of weapons presented at the exhibition have already been tested in practice in Ukraine and other hot spots. "Panther" is a premiere, and interested people in Berlin are clearly counting on its delivery to Kyiv.
Meanwhile, in connection with the situation in Ukraine, the Rhainmetall concern expects an increase in sales of its products from 3,8 billion euros in 2021 to 6 billion euros in 2023.