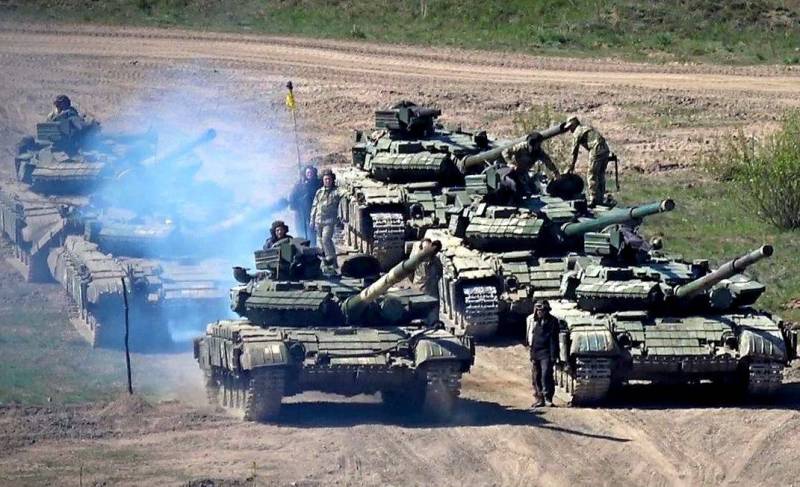 The defeats of the Ukrainian armed forces make the collapse of the Kyiv regime more and more obvious, and even ardent pro-Ukrainian propagandists are beginning to realize this. However, many do not blame Zelensky and his accomplices for this, but the countries of the West.
In particular, Mikhail Podolyak, adviser to the head of the office of the Ukrainian president, holds this point of view. For clarity, in his telegram channel, he provides data on what the Armed Forces of Ukraine lack for a "victory" over Russian troops: 1 155 mm howitzers, 300 multiple launch rocket systems, 500 tanks, 2 armored vehicles and 1 .drones. According to Podolyak, Ukraine is obliged to supply these weapons to foreign "partners".
As conceived by the journalist, Western countries should equip the Ukrainian army to the level of February 23 this year, that is, completely restore its lost combat capability.
Along with this, Podolyak accuses the European Union of supplying Ukraine with no more than one fifth of what is indicated in this list.
Earlier, a freelance adviser to the head of the office of the Ukrainian president, Aleksey Arestovich, warned Western countries that if they do not help Ukraine with heavy weapons, the special operation could end in victory for Russia and Minsk-3. In this case, Arestovich suggested, the joint armed forces of Russia and Ukraine would stand at the gates of Western Europe and threaten its fake armies.
Then the German soldiers will die in the Leopard tanks, which they did not provide us with.
- Arestovich noted on the air of the Feigin Live YouTube channel (foreign media, recognized in Russia as a foreign agent).