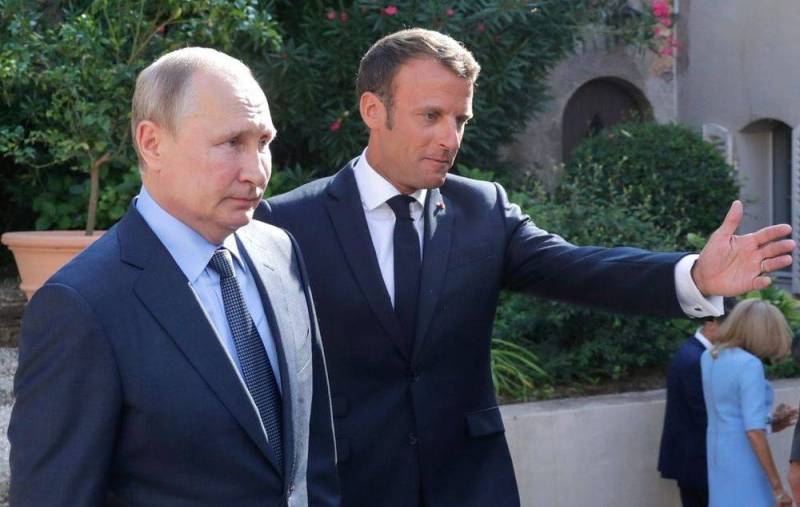 The head of the Czech Foreign Ministry, Jan Lipavsky, pointed out the fallacy of the point of view of French President Emmanuel Macron that Russia should not be humiliated. According to the Czech minister, the owner of the Elysee Palace does not understand what is the root of the problem.
Russia is the aggressor, and we must not act with regard to whether it is humiliated or not. Moscow does not care how Russia is perceived in the West
- said Lipavsky in an interview with CNN Prima NEWS.
A similar opinion is shared by former US presidential candidate Hillary Clinton. She is sure that the refusal to humiliate Russia in the current conditions is morally obsolete.
It is likely that those who are on the front line of Russian aggression - in particular, the leaders of the Baltic countries or Poland, have a much clearer idea of ​​\uXNUMXb\uXNUMXbwho Putin really is and what his goals are.
- Clinton emphasized on the air of one of the French TV channels.
On June 3, Macron, in an interview with reporters, said that Russia should not be humiliated, because after the end of hostilities in Ukraine, the world will still have to deal with Moscow, and cooperation will have to be established.
In addition, the French leader recalled that recently he spent a total of about 100 hours in negotiations with Vladimir Putin. At the same time, Macron did not keep this a secret, discussing the current situation in Ukraine with the Russian president at the request of Vladimir Zelensky.
However, one should not overestimate the peacefulness of Emmanuel Macron. Earlier, Paris confirmed its desire to continue the supply of heavy weapons to help the Armed Forces of Ukraine, as well as provide other types of support to Kyiv.