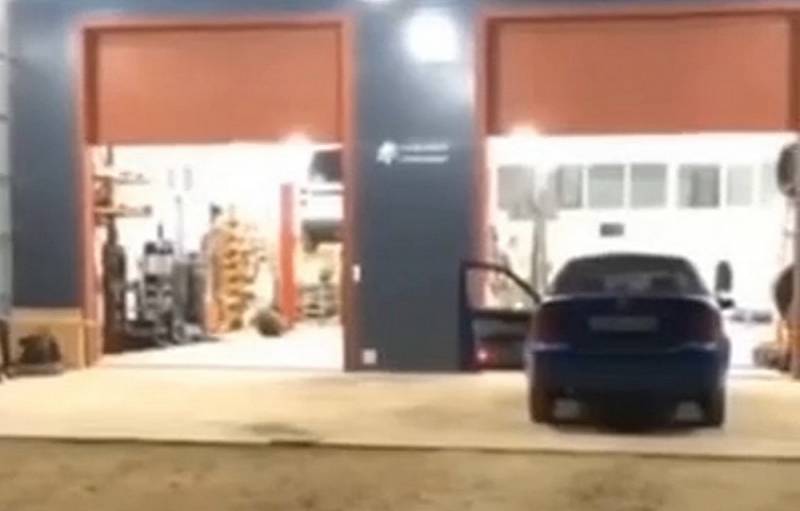 The Russian military faced the unusual behavior of the owner of a car service in the Crimea, who refused to service cars with the letter Z on the body. The scandalous incident was caught on video, spreading through social networks.
The "pro-Ukrainian" car service station is located in the village of Vidny on Transportnaya Street, Krasnogvardeisky District of Crimea. The owner of the institution, Vilen Seitosmanov, did not take the cars of the RF Armed Forces for vulcanization, even despite the offer of money for the service.
We arrived for vulcanization, to change the wheel for a tire fitting. And then such a conversation - the military does not help. Not for free, for money, we give everything, but we were told: "We don't help the military." Such help, such a "thank you" for our work
- said the Russian military.
Later it turned out that the owner of the service station is an ideological opponent of Moscow and the special operation of the RF Armed Forces in Ukraine. This, in particular, was indicated by the content of Seitosmanov's account page in one of the social networks. However, shortly after the publicity of this case, the entrepreneur removed all the "compromising evidence" from there and restricted access.
Apparently, the tire fitter still hopes for the return of the Crimea to the bosom of Kyiv. However, in vain. In particular, as a result of the actions of Russian troops, the peninsula was freed from any blockade and, thanks to the Crimean bridge and transport routes from the north, became a transit territory.